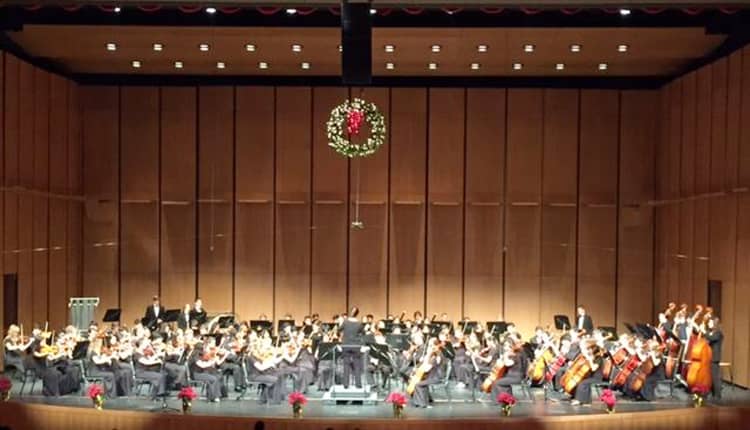 The Greenwich High School Band will take the stage of the Performing Arts Center, 10 Hillside Rd., on Wednesday, Dec. 5 at 7:30 p.m. for their annual Holiday Concert. Admission is free and open to the public.
The Percussion Ensemble will begin the concert with two pieces, Excalibur by Chris Brooks and Fum, Fum, Fum! by Mack Wilberg.
Next, the Jazz Lab Band will perform the landmark tune Blue Train by jazz legend John Coltrane, as well as And Kings Shall Swing, an upbeat, swinging arrangement of We Three Kings.
The Jazz Ensemble will play Good News by Benny Carter and Frosty the Snow Man by Steve Nelson and Jack Rollins.
During intermission, attendees will have a chance to enjoy a sweet treat and support the GHS Band's fundraising efforts.
After intermission, the Concert Band will perform Welcome Yule!, Do You Hear What I Hear by Noel Regney and Gloria Shayne, and The Most Wonderful Time of the Year by George Wyle/John Moss.
The Symphony Band will enchant the audience with C'est Noel by Andre Jutra, A Fresh Aire Christmas, and Selections from The Polar Express by Alan Silvestri & Glen Ballard.
The evening will conclude with the Wind Ensemble's performance. They will begin with And the Mountains Echoed: Gloria by Robert Longfield, followed by Patapan. For the finale they will play Dreidel Dance by Robert Thurston.