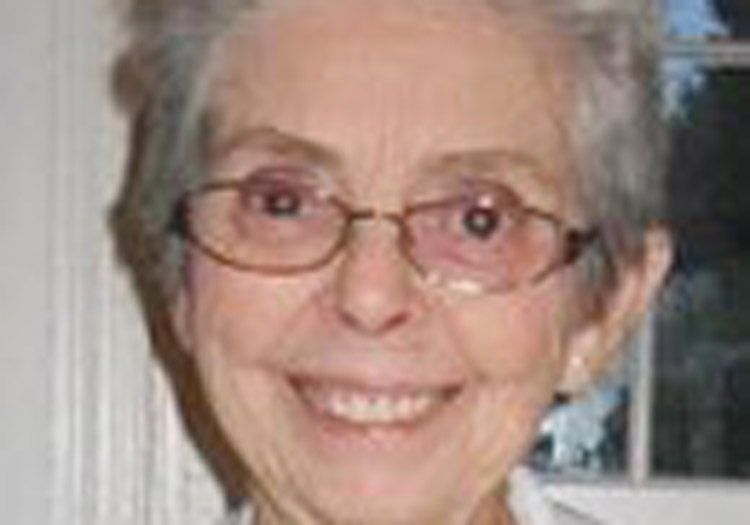 Jeanne Marie Gannon (McCarty), 81, of Greenwich passed away on Nov. 22, 2018. Jeanne was born in Greenwich on March 9, 1937, the daughter of Nellie and Cornelius McCarty, Sr. Jeanne attended St. Mary's School, Sacred Heart Academy and the Greenwich Hospital School of Nursing. Upon graduation she went to work as a registered nurse at Greenwich Hospital. There she spent her career of over 40 years devotedly in Labor and Delivery welcoming countless lives into the world.

In 1959, Jeanne married William Gannon of Greenwich and had three children. She cherished her years as a mother with young children most of all. A true town native, Jeanne loved spending summers at Tod's Point and boating on Long Island Sound. Jeanne will be remembered most for her devotion to her family, as a daughter, sister, wife, mother, aunt, godmother, grandmother and great-grandmother. Her love extended well beyond her family, Jeanne's countless acts of kindness, genuine care and compassion are remembered by her patients and friends. She was at her best in a crisis with a calm, quiet presence that instilled confidence in her colleagues and those for whom she cared. Always humble, Jeanne never realized what an impact she had on people's lives.
Jeanne is survived by her daughter, Laura Turner and her husband, Michael of Timonium, MD, a son, James and his wife, Nicole of Old Greenwich and her brother, Cornelius McCarty, Jr. and his wife, Margaret of Boston. In addition are her sisters-in- law, Patricia McGoldrick and Jane Gannon, her brother- in-law James McGoldrick and her lifelong friend, Jane Cornelio. She is also survived by seven grandchildren, Michelle Wherley (Michael), Elizabeth Seymour (Peter), Stephen Turner (Jane), Timothy Turner (Christine), Brian Gannon, Sara Gannon and Katherine Gannon and seven great-grandchildren. Jeanne was pre-deceased by her husband and a son, William Gannon, Jr. and brother-in-law John Gannon.
Family and friends may call on Tuesday, Nov. 27 from 4 to 8 p.m., at the Fred D. Knapp Funeral Home, 267 Greenwich Ave. A Mass of Christian Burial will be celebrated on Wednesday, Nov. 28 at 10 a.m., at St. Agnes RC Church, 247 Stanwich Rd. Interment will follow at St. Mary's Cemetery, Greenwich.
The family is deeply grateful to Sunrise Reminiscence for the exceptional, loving, and respectful care they provided Jeanne. We also thank all of the caregivers who looked after her with great kindness and affection for the last two and a half years.
In lieu of flowers the family requests that memorial contributions be made to the Juvenile Diabetes Research Foundation, JDRF 26 Broadway, 14th Floor New York, NY 10004 or jdrf.org