November 21, 2018
Greenwich Library Receives Five-Star Rating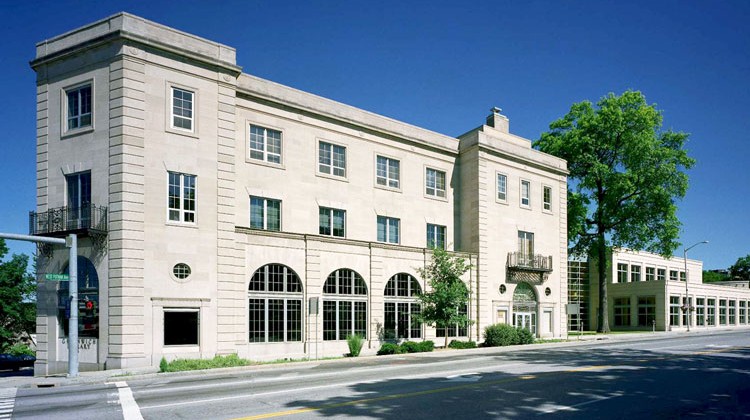 Greenwich Library has been named a five-star library for the tenth time by Library Journal. The rating is based on 2016 data reported by local libraries to their state library agencies and compiled by the Institute of Museum and Library Services (IMLS). This is the eleventh consecutive time that Greenwich Library has been recognized as an outstanding library during this prestigious award's eleven-year existence.
"We are honored to be consistently recognized at the highest level by Library Journal. This award highlights our commitment to providing exceptional resources, programs and services that serve the needs of our community," said Barbara Ormerod-Glynn, Greenwich Library Director. "This year has been especially exciting as we adopted our new 2018-2022 Strategic Plan. This collaborative effort will help us chart our course forward for the next five years of dynamic growth and development."
The Library Journal Index of Public Library Service is determined equally by five related per capita output indicators: library visits, overall circulation, circulation of electronic materials, program attendance, and public Internet computer use. The top libraries in each range of operating expenditures are assigned five, four, or three stars. In 2018, 7,361 U.S. public libraries were scored with 257 libraries receiving stars.
Greenwich Library was ranked tenth in the nation among the 220 scored public libraries with budgets between $5 million and $9.9 million. Two other Fairfield County libraries were recognized. Westport Library received five stars in the $5-9.9 million budget category and Darien Library received four stars in the $1-4.9 million category.
The following is a summary of some of Greenwich Library's recent accomplishments:
A new five-year strategic plan, called "Greenwich Library Renewed," was developed and adopted to guide ongoing efforts in five key areas: Collections; Lifelong Learning and Enrichment; Service; Space; and Community Connections.

Greenwich Library's AuthorsLive series featured appearances by a number of notable leaders in their fields such as Walter Isaacson, Ray Dalio, David Miliband, and Mark Bittman.

Greenwich Library launched FocusOn, a collaborative program series designed to explore a single topic in depth leveraging books and materials with events, lectures, and hands-on experiences.

The Byram Shubert Branch Library's outreach this year to bilingual parents, whose children attend the New Lebanon or Hamilton Avenue schools, resulted in many new Library card holders.

The Flinn Gallery at the Library presented six remarkable exhibits representing a diverse range of local, national, and international artwork and music lovers were entertained by the Musicians from Marlboro and jazz great John Pizzarelli among others.

At the eighth annual Greenwich Reads Together, 20 community organizations and many residents engaged in reading and programs focused on Code Girls by Liza Mundy.
For more information on Greenwich Library's five-star rating go to libraryjournal.com
Tags:
award
,
greenwich
,
Greenwich Library
,
Library Journal