September 17, 2018
Splurge Collecting After School Snacks for Kids In Crisis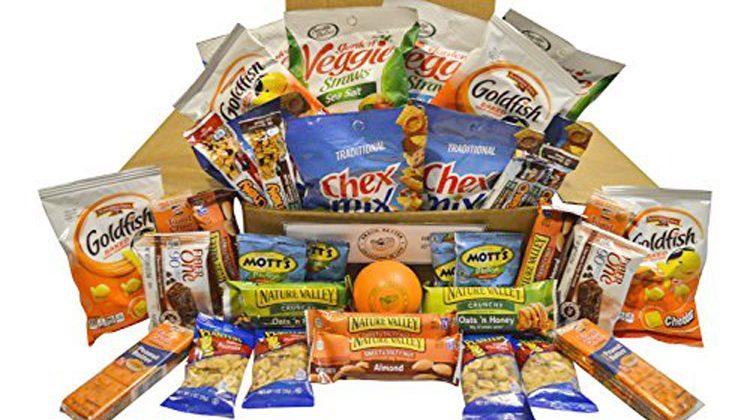 Now through Sept. 30, in preparation for back to school, Splurge boutique is collecting healthy snacks for children staying at Kids In Crisis to enjoy during and after school. Members of the community can donate individually packaged, healthy, shelf-stable snacks for the residents at Kids In Crisis, the Cos Cob-based emergency shelter and community resource. Some examples of the types of snacks needed include individually packaged nuts, dried fruit, granola bars, crackers, applesauce, fruit cups, popcorn, pretzels and low sugar cookies.
Malloy shared, "As we approach our third year hosting this collection to support Kids In Crisis, I am more excited than ever. We are thrilled to provide an opportunity for the community to make a positive impact on the lives of local children in need as they transition to a new school year. Last year our customers embraced the opportunity to help and brought us many healthy snacks. We hope that we can increase our collection this year and bring joy to children who are going through a difficult time." 
"Helping kids establish healthy eating habits early on sets them up for future success, both physically and mentally," says Shari Shapiro, Executive Director at Kids In Crisis. "We are grateful to Sonia, Splurge, and to all those who are donating healthy snacks for our kids."
In the event that a snack donation is not possible, Splurge will accept gift cards and monetary donations, 100% of which will be donated to Kids In Crisis to purchase healthy snacks. Splurge is located at 39 Lewis St. Please contact Sonia Sotire Malloy at 203-869-7600 if you have any questions about contributing to the Splurge snack collection for Kids In Crisis.
Tags:
greenwich
,
Kids in Crisis
,
snacks collection
,
SPLURGE