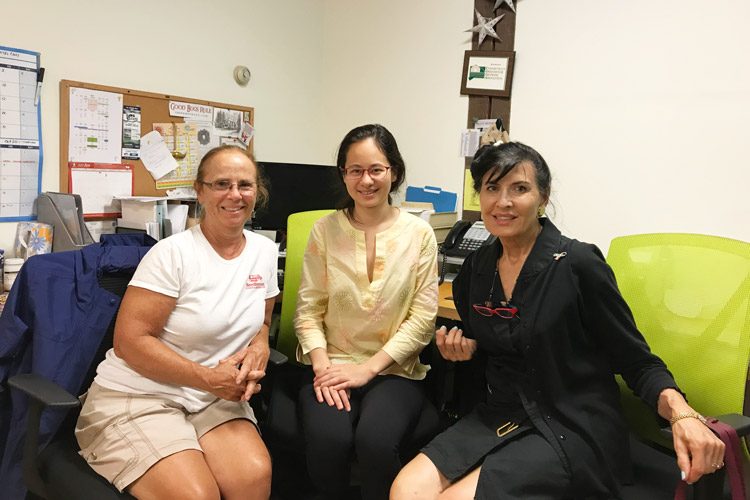 Through Greenwich Academy, Friends of Autistic People (FAP) was the recipient of the Greenleaf Foundation's community grant of $1,500 to fund a raised bed garden project. FAP has proposed to use the grant to establish a raised bed garden program at Greenwich Academy to teach horticultural skills to transitioning teens as well as young adults with autism with the purpose of eventually leading to employment. Each program will be tailored to the individual.
Honors student and recent Greenwich Academy graduate Alina Pannone was instrumental in helping FAP obtain the grant. Ever since meeting Friends of Autistic People President and Founder Brita Darany von Regensburg, Alina has been intensely involved with FAP on a volunteer basis.
Owner Mary Jo Palmer of Sam Bridge Nurseries and Greenhouses met with Pannone and Darany von Regensburg as well as FAP Vice President Tibor Darany, agreed to mentor and promised to help with supplies as well as planting instructions throughout the project.