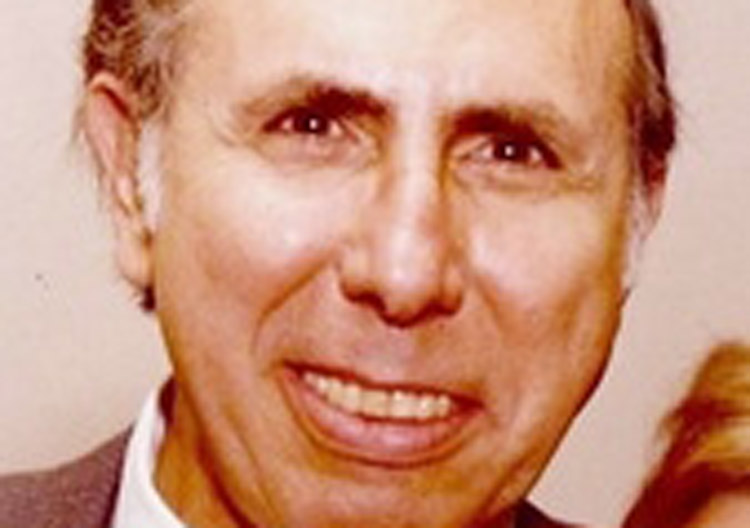 Dominick Anthony DiMaio, dearly beloved husband, father and grandfather, passed away peacefully at his home in Cos Cob, CT, on July 14, 2018 at the age of 93.
He was born Nov. 18, 1924 to Anthony and Josephine DiMaio in Brooklyn, N.Y. Dominick was raised with his brother and sister, Thomas and Henrietta (deceased), along with his cousins Jim, Joe, and Frank Cutie.
Dominick was a veteran of World War II, serving in the United States Army, where he enlisted in 1943. He was an infantryman with the 65th Signal Battalion and saw intense fighting throughout France and Germany, including the Battle of the Bulge in late 1944.
A graduate of Fordham University, Dominick received his post-graduate degree in law from St. John's University in 1954, and was admitted to the New York Bar Association in 1959. He was a businessman and partner of a home furnishings company, Dorothy Curtain Company, and also senior sales manager for Ex-Cel Home Furnishings for over 30 years.
Dominick was a great patriarch of his family, which included his first marriage to Mary Nahas (deceased 1967) and his marriage to Loretta Lumzer, 1971. Dominick will be greatly missed by his wife, Loretta, and his children, Anthony and his wife Carol, Christopher and his wife Fern, Dominique and her husband Will and their two daughters, Alexandra and Whitney Marder. For the first half of his life Dominick lived in Brooklyn. In 1971, Dominick and Loretta lived in Peter Cooper Village, and then moved Cos Cob in 1976, where they lived for the last 46 years.
Dominick was an avid golfer and member of the Innis Arden Golf Club in Old Greenwich for the last 36 years. He was an active parishioner at St. Catherine of Siena Church in Riverside and he was also a member of the Retired Men's Association and the Greenwich RTM. He will be remembered as a loving husband, father and grandfather, and as a warm host. He had a quick wit, a deep laugh and an infectious smile.
A Mass of Christian burial will be celebrated on Friday, July 20 at 11 a.m. at St. Catherine of Siena Church, 4 Riverside Ave., followed by interment at St. Mary's Cemetery. Friends may call at Leo P. Gallagher Funeral Home, 31 Arch St. on Thursday, July 19 from 4 to 9 p.m.