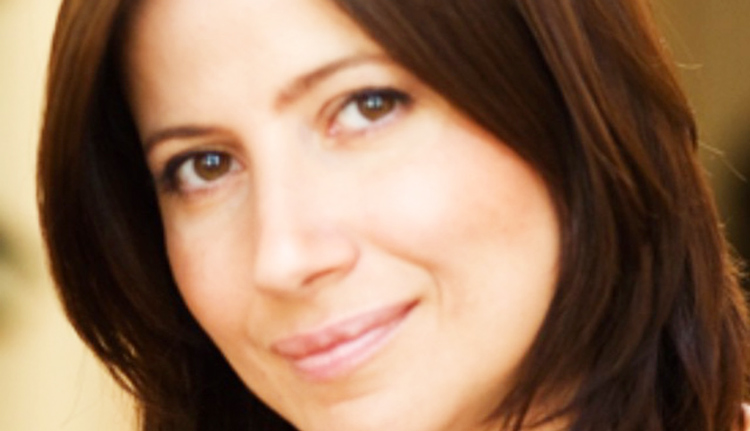 By Michelle Moskowitz
Sentinel Correspondent
While many retailers may be closing shop as of late, long-time Greenwich resident and celebrated hair stylist, Silvia Duncko, recently unveiled her luxe, new hair boutique in Old Greenwich, located at 177 Sound Beach Ave.
The Silvia Duncko Salon specializes in sophisticated cuts and styles for both men and women, ammonia-free coloring, as well as re-texturing and deep conditioning treatments, which Duncko says are "essential for maintaining healthy, vibrant hair."
Duncko has been servicing the tresses of Greenwich residents for the past two decades, (as well as her vast clientele who travel from the tri-state area). 
Born and raised in Kosice, Czechoslovakia (now Slovakia) during the Socialist era, Duncko's passion for hair began when she was four years old, gingerly coiffing the hair of her dolls with great enthusiasm and precision.
By the age of 11, Duncko was already hard at work styling and even coloring the hair of family members and friends.
This innate passion and commitment to crafting beautiful hair never wavered, prompting Duncko's parents to enroll her in an exclusive and highly competitive beauty school near her hometown of Kosice, SOU Gemerska Kosice (Professional Beauty Academy in Kosice).
It was at the Academy where she not only learned the fundamentals of professional movements and techniques, but where she would also take first place in the premiere regional competition.
Immediately upon graduation, Duncko went on to work at the premiere hair salon called the Hair Studio in Kosice, but a controlling, and regulating government coincided with Duncko's ambitious plans, and so she set her sights big – on NYC.
So, in 1992, Duncko and her husband embarked on a new path in life and moved to the U.S. where she immediately began a flourishing career in New York City; often splitting her time between New York and Monaco, France styling the elite.
But after becoming a mother of two, Duncko, who was always accommodating her clients schedules, decided a move to the suburbs would be ideal, and so she set her sights on Greenwich.
"I remember the day when I visited Greenwich for the first time and noticed a beauty salon, picturing myself in that salon and then a few years later I actually owned it," said Duncko of taking over an existing salon and launching SALON de BEAUTE VISAGE located on West Putnam Avenue.
"It was the American dream," said Duncko of opening her own salon in bucolic Greenwich at the age of 30.
However, after ten lucrative years, a sizable staff, and a booming clientele, Duncko was forced to close VISAGE due to leasing issues and 'set up shop' at an existing, local salon in order to keep her demanding clients looking their best.
With one grown daughter and another daughter now a rising freshman at Greenwich High School, Duncko was steadfast in her plans to open her own salon, yet again.
And with her new Old Greenwich boutique, she found the perfect spot.
The salon exudes an intimate, modern, yet relaxed ambiance, featuring bright, natural light, high-ceilings, a complimentary coffee, tea and champagne mini-bar as well as a selection of music or television viewing of one's choice.
Duncko also provides outlets and charging stations for those who need to work during their salon service, which she says many of her clients often do.
The Sentinel sat down with Duncko to discuss the launch of her new space and share some of her expertise.
GS: Celebrating 20 years as a celebrated Greenwich hair stylist and colorist, what continues to serve as your inspiration and what are you most proud of? 
SD: The inspiration is and always was to have my clients come back. I am most proud of my client's loyalty.
GS: Tell us a bit about your new boutique in Old Greenwich and what makes the Silvia Duncko Salon unique?
SD: It is a perfect fit in Old Greenwich, and the perfect fit for the needs of my clients.  It is such a relaxing atmosphere but with high-quality service and a flexible schedule.
GS: As a full-time working mother, how do you achieve balance in your life?
SD: Balance of a healthy lifestyle is the most important element. I enjoy having breakfast and dinner with my family and friends, walking my dogs, and taking yoga classes and swimming in the ocean help me to rejuvenate. 
GS: What are some of the hottest trends for summer?
SD: To control frizz and un-manageable hair by having a Keratin treatment is quite popular with the summertime weather. Also, braiding styles are very trendy right now.
GS: What tips do you recommend for women over 40 that ensure the health and beauty of their hair for years to come?
SD: Having enough Biotin from daily nutrition and using ammonia-free and sulfate-free shampoos and conditioners are very important. Also, getting regular trims keeps the hair looking healthy and fresh.
Visit silviaduncko.com for more information. To schedule a complimentary consult for Sentinel readers, call 203-661-2380.