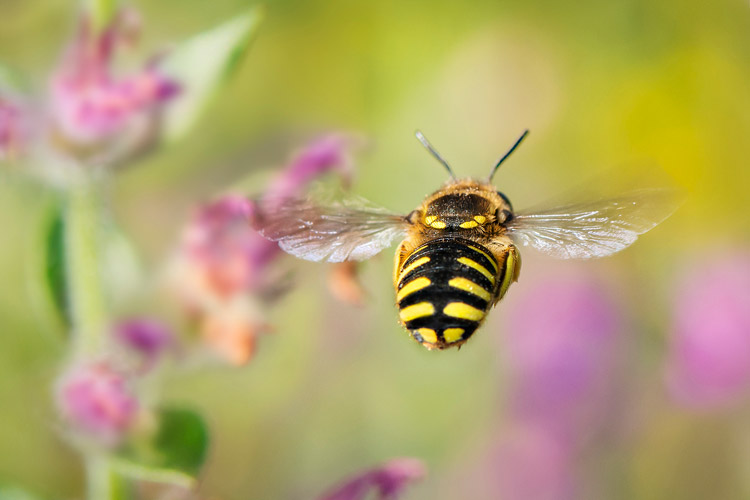 The Bruce Museum will be buzzing on Wednesday, June 13, from 6 to 8 p.m. for the symposium "Wild about Bees: How Gardeners Benefit from Pollinators." Geared to gardeners and nature observers, the event brings together experts in bees, plants, and bee-related products.
State bee expert Dr. Kimberly Stoner, Associate Agricultural Scientist, Connecticut Agricultural Experiment Station, will deliver the keynote address discussing "Beyond the Honey Bee – Native Bees of Connecticut." Dr. Stoner, who has a PhD in entomology from Cornell University, has expertise in developing alternatives to insecticides, working with organic farmers and land care professionals on pest management, and studying the exposure of pollinators to pesticides in pollen and nectar.
In addition, Rich Palmer, Jr. of Sam Bridge Nursery & Greenhouses will talk about "Plants for Pollinators" and offer discounts on purchases at Sam Bridge of pollinator plants from a list provided for attendees. Representatives from the Savannah Bee shop in Westport's Bedford Square will be on hand with sample honey tastings and more.
Admission is free for Bruce members and students (with valid ID) and $15 for non-members. Register in advance at brucemuseum.org, and click "Reservations."