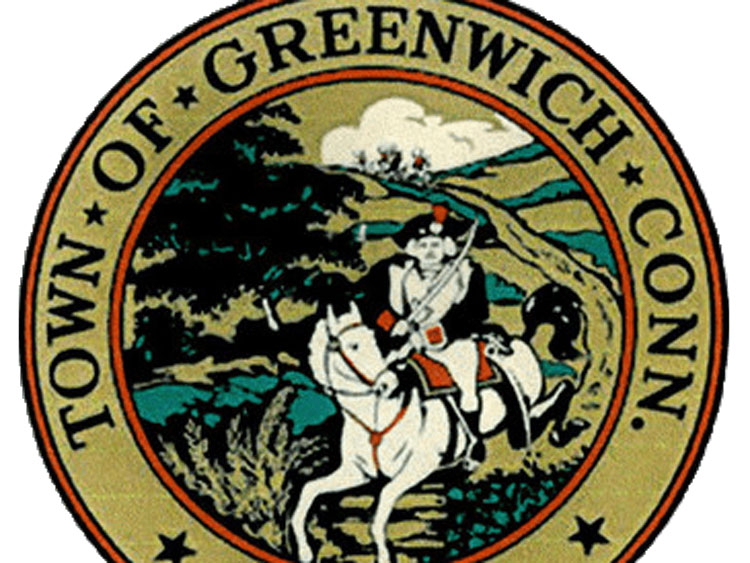 By Richard Kaufman
After five years of helping countless people and raising over $1 million for various causes, Needs Clearing House is closing at the end of June.
Started in 2013 by Greenwich resident, Joe Kaliko, Needs Clearing House is a 501(c)(3) organization which matches the needs of charitable organizations with individuals, businesses and other charities who are willing and able to meet those needs. In other words, NCH helps charities help the needy, and it helps individuals who want to help themselves as well.
State Rep. Fred Camillo (R-151), helped Kaliko begin NCH, but was quick to deflect any praise and credit.
"It was Joe's idea, so [he] and I started it, but I give him all the credit. I was just happy to be there to partner with him at the beginning, and I was amazed at how much energy and passion he had for helping other people," Camillo said. "It just speaks to his good heart."
Sen. Richard Blumenthal, who has been an ardent supporter of NCH over the years, spoke highly of Kaliko and all the work he's done.
"Joe Kaliko has been a godsend to so many people who need basic services or equipment to survive, whether it's a ramp for their front door, or a life-saving medical treatment, or transportation to work," Blumenthal said. "He has touched lives in a truly transformative way. It's a real testament to one individual making a difference in countless lives and sending ripples of hope and aspirations to people who otherwise would be in complete despair."
First Selectman, Peter Tesei, said Kaliko "embodies the philanthropic spirit" of Greenwich. 
"The Needs Clearing House has done much to help provide essential services to residents in the area," Tesei added.
Kaliko explained that NCH is closing because it's become difficult to keep up with the everyday operations and demands of running a popular public charity.
"We've done a lot in the last five-and-a-half-years. We've put over a million dollars into the local communities. I'm exhausted," Kaliko said, noting that he'd like to do some traveling and spend more time with this wife. "I'm sure as a private person, I'm going to continue some philanthropic activity."
After helping Nathaniel Witherell obtain the funds for a renovation project when Kaliko was a member of Gov. Dannel Malloy's transition team in 2010, and after helping them raise money for a music program to help people with Alzheimer's a few years later, the idea for NCH was planted.
"The light bulb went off in my head and I said, 'Hey, wait a minute, there are a lot of people, especially in town, who have resources, whether it's cash or other things. And there are a lot of charities that have needs and sometimes the two of them never connected,'" Kaliko said. "So, I thought I would be like a clearing house where I would identify needs in one column and identify resources in another and try to put them together. That's what started it."
With no money from the state or federal government, NCH would oftentimes get help from municipalities around the state, who would use public funds to match the private funds Kaliko had raised. For example, Kaliko was able to get a football team in Bridgeport new equipment. The cost was $22,000, and half was chipped in by NCH and another charity, and the other half was provided by the city of Bridgeport.
In Greenwich, NCH worked with the Department of Social Services. "They wouldn't give us money, they would come to us with the problems they couldn't solve internally because of budget limitations. We would work with them and sometimes utilize town resources, and when all was said and done we would end up helping people," Kaliko said.
Over the years, NCH has helped out with over 100 projects. To name a few:
They've helped feed 200-300 people per month, whether they're homeless, poor, or seniors, most notably at the Bridgeport Rescue Mission, under the John Street Bridge in Bridgeport, or locally in Greenwich at the River House Adult Day Center in Cos Cob.
NCH has helped obtain orthopedic shoes for a diabetic in need; helped handicapped people by installing ramps; raised funds to pay for a blind baby's cornea replacement surgery; furnished an apartment for a formerly homeless veteran; partner with Starwood Hotels, Westy Storage, and a rental truck company to obtain, transport and store linens to charities in Southwest Fairfield County.
NCH has also put a lot of funds into the Kids In Crisis charity, which provides social services to children, teens and their families.
Kaliko has worked with the YWCA of Greenwich and its Domestic Abuse Services program.
"There are many people who have been victims of domestic violence and we help them get a fresh start with some basic furniture, some beds, and we've pumped some money into their program to help them start a legal defense fund for domestic abuse victims," Kaliko said, urging people to contact the YWCA to find out ways to help with the fund.
A few specific projects stick out to Kaliko as he thought back over the years. On one occasion, NCH was able to give a girl with a severe case of cerebral palsy an iPad so she could use a program on it to communicate.
Bill Finch, then mayor of Bridgeport, visited the girl and she was able to speak with him using pre-programmed sayings.
"That was absolutely incredible," Kaliko said. "That blew my mind away."
During another project, Kaliko was able to get a handicap van for a paraplegic girl. The sight of her as the van drove up is something Kaliko won't soon forget.
"I never saw a smile as big as the one on this girl's face when we showed up with the van," he said.
Camillo remembers helping an elderly man in Hartford live out his lifelong dream of going to a Yankee game. A friend of the man had reached out to NCH wanting to help, so a private limousine was arranged to pick the man up and drive him to the Bronx for the game. Someone else came up with tickets.
"He just had a wonderful time," Camillo said.
Even though NCH is closing, Kaliko said he hopes its mission and work will live on through other charities he's worked with over the years, such as Amy's Angels, which helps people who are struggling with the debilitating effects of a long term illness or serious injury, and the Building Hope Foundation, which assists families, veterans and other charitable organizations of Fairfield County with structural improvements, access ramps, elevators, and safety doors. 
"Between those two charities, they're going to pick up some of the projects that we've been doing. They're going to try to continue to feed the homeless and they're going to try to build on the goodwill NCH has established so they might have a NCH division," Kaliko said.
One of the projects Kaliko hopes they continue to support involves a six-year-old boy who suffers from Williams Syndrome, a developmental disorder that affects many parts of the body. The boy has undergone 21 open heart surgeries, and his family needs money for things such as food, fuel and clothing. 
The boy's mother works at a gas station convenience store, and the father manages a Walgreens. Kaliko hopes to raise $5,000 for them.
"We urge people to look at Amy's Angels and the Building Hope websites [to donate directly]. We urge people to give to local charities like the YWCA or Kids In Crisis," Kaliko said, noting that he is no longer taking donations to NCH.
Another project involves raising funds to continue to provide musical therapy for an autistic girl named Leah at the Disability Resource Network in Bridgeport. The cost is $90 per week.
"I've got her paid for another four weeks through June. She lost her grandmother, she was sent to a group home, she wasn't adjusting well. The music therapy has helped calm her down and she really enjoys it," Kaliko said.
Kaliko said he couldn't have imagined five years ago the impact his idea would have on so many people. He called Needs Clearing House's closing "bittersweet."
"It makes me feel absolutely wonderful," he said of looking back on the all good he's accomplished. "I get a lot more out of it than I put into it…just seeing the change you make in some people's lives."
"The supporters of the NCH have been unfailing. I'll put out a call and raise $2,000 to $3,000 in a few hours," he added. He's also gotten plenty of support from his director, Brian T. Clark, and their Executive Advisory Board. 
"The people of Greenwich could not have been better."