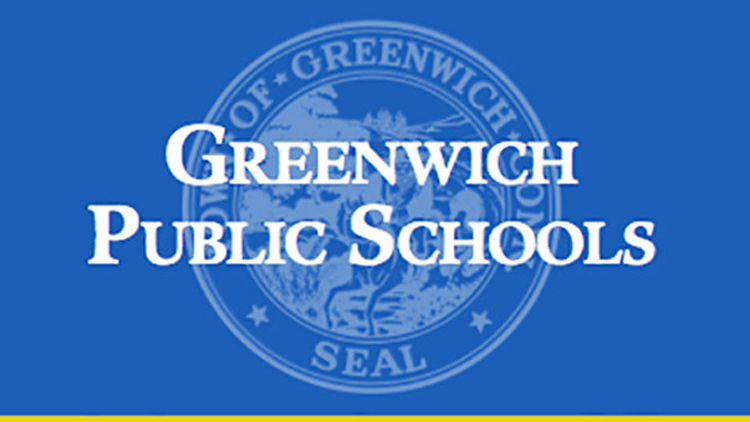 By Paul Silverfarb
Sentinel Editor
For the 13th time in the past 20 years, Greenwich Public Schools will be looking for a new leader, as Greenwich Superintendent of Schools Dr. Jill Gildea shocked people around town by her sudden resignation.
"I have been privileged with the charge of leading the Greenwich educational community in navigating both transactional and transformative work across exemplary school," said Gildea in a prepared statement. "The work that has transpired here has been truly impressive, and I will carry the innovative programming forward. The focus of keeping students at the center of all we do is notable, and I'm honored to have served with such a committed and dedicated team of educators. The highly effective, integrated community partnerships that bring in donations and best in class services, all within a solid balanced budget are just a few examples of the power of a dedicated staff and community."
Gildea informed the school board members Thursday about her decision and it became public with her notification of resignation earlier today.
"I have enjoyed the collaborative working relationship that Dr. Gildea and I have developed during the past months," said Greenwich First Selectman Peter Tesei. "While I understand her decision to leave Greenwich, I certainly am disappointed. I wish her well in her new professional endeavor in Utah and I am glad that she has agreed to stay on through the summer to assist with the school leadership transition.
Gildea is leaving Greenwich after taking the position in March of last year and will be the new Superintendent of Schools at Park City, Utah.
"Her experience as a Superintendent both in the Chicago area and in Greenwich will bring valuable intellectual capital to our district," said Park City Board President Andrew Caplan in a release earlier today. "Her history of helping children succeed academically, socially, and emotionally stood out to the board and made her our first choice for this position. The board looks forward to welcoming Dr. Gildea to our community this summer and we are excited to support her leadership in the coming months and years ahead."
In the same press release, Gildea said that he's honored to join the Park City School District and is looking to work on the visionary and strategic work of an exemplary system.
"From my perspective in visiting other districts across the country through my work my a variety of national organizations, I believe that Park City School District keeps its students at the center of key decisions, and models whole child practice. The District is well poised as a leader not only in Utah, but in the nation. I am looking forward to joining this talented and dedicated team."
Since coming to Greenwich in the summer of 2017, she has overseen the implementation of the new start time, helped in the development of a 15-year master plan and the GPS broke ground on the new New Lebanon School project. Gildea accepted the Town's $160 million budget and started up the personalized learning math program.
"Though my time here in the district was shorter than I imagined, I look back with great pride and satisfaction knowing that we, together, have prepared students for their next steps. I remain grateful for and impressed with the work of our instructional and operational administrators, educators, and support staff," said Gildea. "Their dedication and commitment to excellence is evident in all they do across the District."
From the moment Gildea made it public that she was resigning from GPS, the Greenwich Board of Education immediately began its search for an Interim Superintendent. In addition, Greenwich Pubic Schools also said that a search for a permanent Superintendent "will begin without delay.
"While we are certainly disappointed by the news of Dr. Gildea's unexpected departure, we understand her decision and are grateful for her contributions in the ongoing execution of our Strategic Plan," said Board of Education Chair Peter Bernstein. "The District is well-positioned to attract a new Superintendent based on the roadmap provided by our Strategic Plan, the continued success of our students and the continuity of our dedicated administrators and staff."
To say that there's been a plethora of change in recent history is an understatement when it comes to the Town's Superintendent. In 2012, William McKersie was hired as Superintendent and started until he took he became the Weston Superintendent in 2016. From there it was Interim Superintendent Sal Corda who replaced McKersie and stayed on until Gildea took over in March of 2017.
Gildea joined Greenwich Public Schools with a three-year term that was slated to end June 30, 2020. She earned $250,000 in the first school year and was able to negotiate after.
"Dr. Gildea is the 12th superintendent to lead Greenwich public schools in the last 20 years," said Tesei in his statement. "The fact Greenwich has been unable to retain a Superintendent for the long-term is indicative that something is structurally, and perhaps philosophically, wrong with the processes employed by the Board of Education. It is my hope and desire that the Board of Education will review its policies, procedures and processes and be able to identify what needs to be done to bring long-term stability in the leadership of our school system."