May 11, 2018
Greenwich Hospital, a Leading Destination for Maternity Care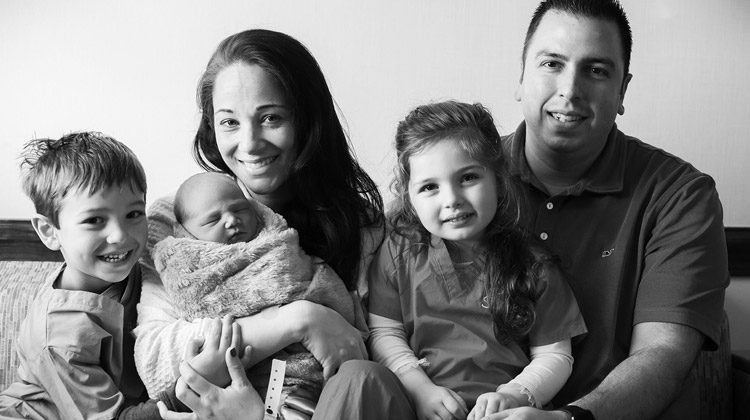 As the region's destination hospital for maternity care, Greenwich Hospital is committed to providing mothers with the best birthing experience possible.
For couples ready to start a family, the hospital offers a full range of expert medical services in a warm and supportive environment.
Last year, over 2,700 babies were born at Greenwich Hospital, the third highest number of births in Connecticut. A highly credentialed group of specialists and experienced healthcare professionals collaborate with local obstetricians to provide women and babies with the most advanced care.
The maternity services team includes high-risk pregnancy specialists, fertility experts, anesthesiologists, neonatologists, pediatricians, and nurses, all of whom are focused on providing a warm and secure environment for a family's first moments with their new baby. All moms have private maternity rooms that are designed for comfort and equipped with the most advanced technology.
For Kristen Forlini, Greenwich Hospital exceeded her expectations for maternity care for all three of her pregnancies. "Everything was amazing," she said. "The labor and delivery nurses are absolutely wonderful. I wish that I could take them home with me. When you think your experience can't get better, it does!"
Kristen and her husband, Sergio, welcomed son, Sebastian, on April 19. Big brother, SJ, and big sister, Lena, were warmly welcomed by the maternity staff when they came to meet the newest addition to their family. "Everyone was extremely nice, thoughtful and helpful. It was an overall great experience," she said.
Greenwich Hospital received the 2018 Women's Choice Award as one of America's Best Hospitals for Obstetrics for the fifth year in a row. The award goes to the nation's top 17 percent of hospitals considered the best to have a baby. The Women's Choice Award is the only award recognizing excellence in obstetrics based on robust criteria that considers patient satisfaction and clinical excellence.
Maternity Services is one of the beneficiaries of Greenwich Hospital's annual Under the Stars event on June 22. For the past 20 years, Under the Stars has raised significant funds for Women's and Children's Health. For information about the event, which features a performance by Caroline Jones, please see the ad in the second section.
Tags:
greenwich
,
Greenwich Hospital
,
maternity care