May 1, 2018
Greenwich Preservation Month, Photo Contest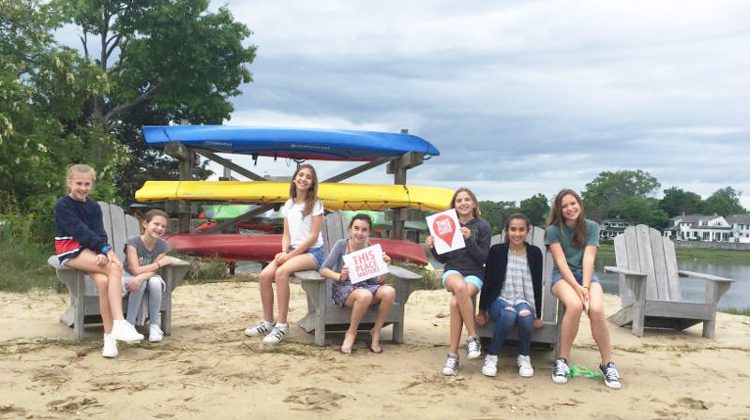 Greenwich Historical Society announced that May will be designated "Greenwich Preservation Month: This Place Matters!" for the second consecutive year. Inspired by the National Trust for Historic Preservation's initiative to drive preservation at the local level, the promotion and companion photo contest kicked off at the Historical Society's Landmarks Recognition reception on April 29 when Greenwich First Selectman Peter J. Tesei presented the official proclamation.
"I am pleased to present a proclamation from the Town of Greenwich that declares May as Greenwich Preservation Month: This Place Matters!," said Tesei. "Our rich architectural heritage and vast array of community amenities make Greenwich a remarkable place to live and work. It is important that we celebrate what makes Greenwich unique and worth preserving for future generations."
People of all ages are invited to participate in the This Place Matters! photo contest. The top three photos will be published in Greenwich Magazine, Exclusive Magazine Sponsor of This Place Matters!, and displayed at the Greenwich Historical Society when its new reimagined campus opens this fall.
Pictures of favorite places in Greenwich should be submitted with a brief statement about their location and why they make Greenwich special by July 6 to the Historical Society at shealy@greenwichhistory.org or via social media. For the latter, photographers should use the hashtag #thisplacemattersgreenwich and tag the Greenwich Historical Society: Instagram greenwichhistory; Twitter @GrnHistCT; Facebook @GreenwichHistoricalSociety. Photos need to be 300 dpi to be published in Greenwich Magazine. Full contest details at greenwichhistory.org/blog/tpm2018
A panel of independent judges will select the winning photos, which will be announced at the Greenwich Historical Society's Founder's Day event at Innis Arden Cottage at Greenwich Point Park on July 18 at 10 a.m.
Tags:
greenwich
,
Greenwich Historical Society
,
photo contest
,
Preservation Month
,
This Place Matters!