April 17, 2018
'Frolic In the Forest' on Earth Day at GEC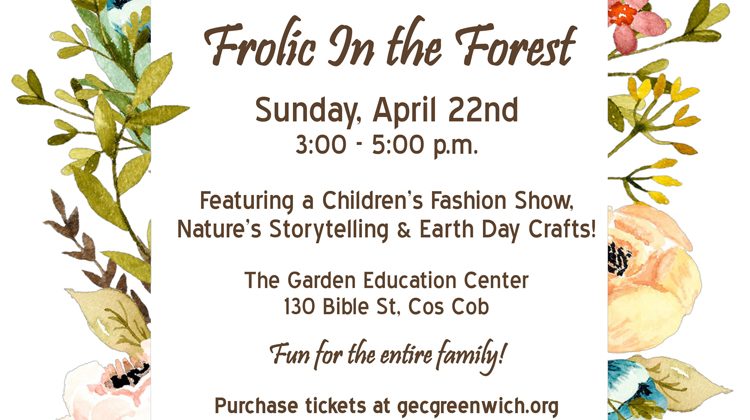 Come celebrate Earth Day with the Garden Education Center of Greenwich (GEC) as they present their premiere children's event, "Frolic In the Forest," on Sunday, April 22 from 3 to 5 p.m.
This nature themed afternoon will begin with a children's fashion show. After a peek at the spring fashions, families are invited into the world of Agostino Arts' "StoryFaces," a performance integrating elaborate face painting that illustrates enchanting stories featuring all the magic that takes place outdoors. Children can create nature-based crafts throughout the afternoon. Light refreshments and sweet treats will be served.
The event takes place at GEC, 130 Bible St. Advanced tickets are required. Tickets are: members: adults, $20 and children, $10; non-members: adults, $30 and children, $20; family (2 adults, 3 kids) $150.
For more information, contact 203-869-9242 or gec@gecgreenwich.org or visit gecgreenwich.org
Tags:
Earth Day
,
Frolic In the Forest
,
Garden Education Center of Greenwich
,
GEC
,
greenwich