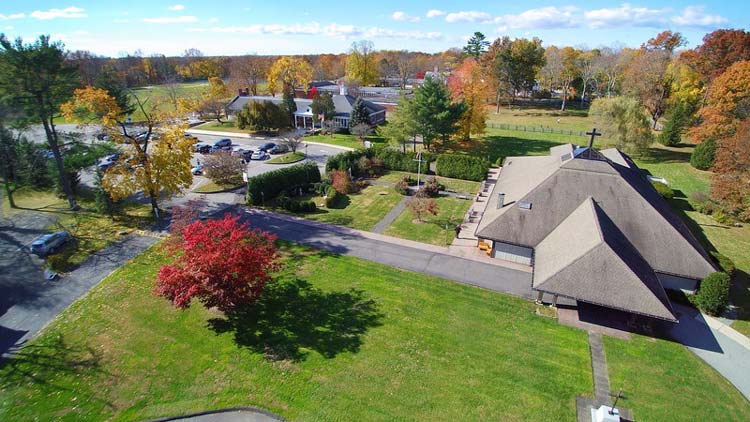 Greenwich Catholic School announces its transition to a new governance structure. Known as an "academy" model, the new governance formation will foster greater engagement to ensure the vitality and viability of Greenwich Catholic School for generations to come. This step forward is in alignment with the Diocese of Bridgeport Catholic Schools' recently published strategic plan.
Bishop Frank Caggiano stated, "One of the central tenets of the Strategic Plan for Catholic Schools: Transforming Our Future, is the empowerment of laity on school boards and greater ownership in the running of schools by local school communities. I share this vision for Catholic education in our Diocese and am eager to witness Greenwich Catholic School's bright future unfold."
As an academy, GCS will remain under the auspices of the Diocese of Bridgeport. Governance is assumed by a two-tiered board comprised of Members and Directors who work together in concert to strengthen and advance the School's mission. The Bishop and his appointed clergy serve as the Members. They ensure the Catholic identity of the school remains paramount and appoint the Directors. The Board of Directors consist of laity and have official authority and fiduciary control, which will allow GCS to determine its strategic direction and allocation of resources. The Board of Directors, who will be appointed by the Bishop, will assume their new level of responsibility for Greenwich Catholic School on July 1.
Principal Patrice Kopas explained, "GCS will benefit from the new governance structure by drawing upon community members' expertise in the areas of finance, facilities, marketing, and education. In continued partnership with the Diocese of Bridgeport and the new Board of Directors, I will remain focused on curriculum and instruction, and setting our students on a path to success."  Kopas went on to promise, "Greenwich Catholic School will remain rooted in faith, surrounded by community, and committed to excellence."
Although the new governance model represents a major change relative to the authority of the Board, the Board will continue to demonstrate a commitment to the Catholic faith.
The Chair of the Strategic Planning committee of the current School Advisory Board, Mario Gaztambide, P'24, 25, said, "GCS now has the distinction of being the first established Diocesan elementary school to move from the School Advisory Board format to that of an academy model.  Transitioning to the new model will allow GCS to retain and attract highly qualified and talented educators who will live the mission and guide students to achieve their full potential."
Under the new structure, the Diocese will reserve certain privileges, such as approval of the members of the Board of Directors, guardianship of the school's Catholic mission, and ownership of the property.  The Board of Directors will monitor and evaluate the operation of the School and evaluate, approve and revise as needed school policies and ensure the policies are implemented in accordance with GCS's mission and the policies of the Diocese of Bridgeport.