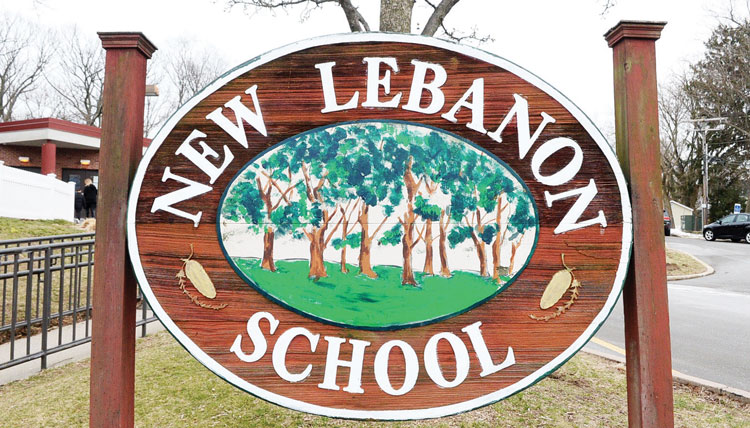 By Richard Kaufman
The New Lebanon School Building Committee released its March construction update earlier this week.
According to the committee's eNewsletter, ledge drilling, blasting and the continuous delivery of fill material via dump truck have now been completed.
Work anticipated for the coming weeks includes: ongoing rock crushing on-site; topsoil screening on-site; foundation layout and concrete placement; site excavation and underground utilities; storm drainage installation; furniture, fixtures and equipment coordination.
The school's nearly $40 million price tag will receive the maximum reimbursement of 80 percent from the state. On Jan. 31, the town of Greenwich received $3.9 million for the first phase of state funding.
The project, which is moving along as scheduled, almost never came to frution. The Greenwich delegation to Hartford, which includes State Sen. L. Scott Frantz (R-36), State Reps. Livvy Floren (R-149), Michael Bocchino (R-150) and Fred Camillo (R-151), fought hard to recieve funding.
During the groundbreaking ceremony in December, behind the Byram Shubert Library and across from the current school, Frantz admitted that the process towards trying to secure state funding was daunting at times.
"You would not believe the shenanigans over the last four or five months. This funding package for the new New Lebanon School has fallen out of the budget at least four or five times," Frantz said to the students, faculty and staff. "At 2 a.m., you have to dig your way through a whole lot of papers and put Humpty Dumpty back up on the wall."
New Lebanon School is currently cramped and in violation of the state's racial balance laws. The new school aims to reduce racial imbalance by attracting magnet students from other areas of town.
There will be a centrally located learning commons, instruction area, small group collaborative areas, independent study areas, a Lego wall and a small-tiered, read-aloud story corner.
The building is also designed to meet the sustainability goals established by the Educational Specifications and to achieve a gold-level LEED rating from the U.S. Green Building Council. 
The building will serve 374 students in grades PreK-5. It will contain 21 general classrooms, four dedicated classrooms for art, music and other activities, along with a media center, gymnasium and cafeteria.
Construction is being spearheaded by Gilbane Building Company. Overall, 466 tons of steel, 56,592 cubic feet of concrete, 15,330 units of masonry, 7,400 square feet of metal wall panels and 239,490 lineal feet, or just over 45 miles, of wire and cables will be combined to build a brand new school the town and students desperately need.
The new facility is scheduled to open in February 2019.