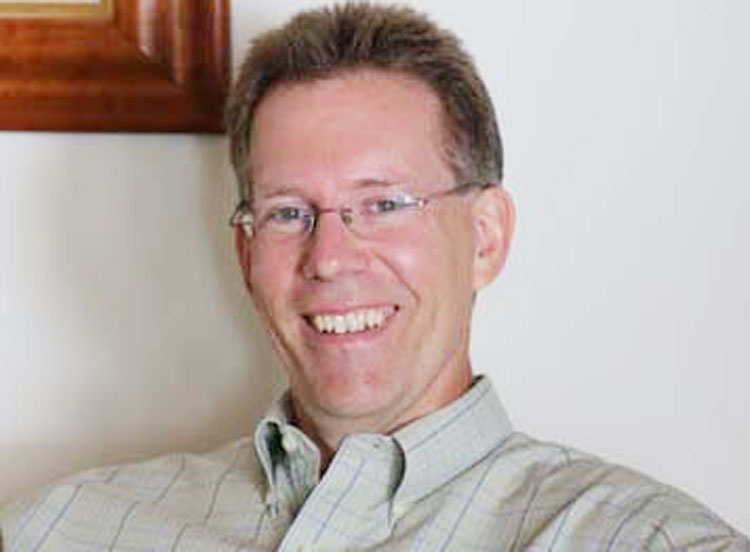 By Rev. Dr. Edward G. Horstmann
Americans are forever tinkering with lists and goals. Our bookstores are full of titles that promise ten ways to help us lose weight, or six ways to become happier, or seven ways to become less anxious.
A health and fitness blog to which I subscribe recently pointed me in the direction of "31 ways to a healthier you." If I need tips to help me embrace a well-lived life for the really long haul, I can always read Transcendent by Ray Kurzweil. According to the subtitle, it offers "nine steps to living well forever." There's a To Do list that will never get old!
There is merit in these efforts. These lists reveal a human longing to improve ourselves: to become healthier or less jittery or more generous. But how do goals and lists help us to grow in our relationship with God and one another? Is it possible to measure the patient listening and keen awareness that can help us to sense the stirrings of the Spirit in us and around us? As Parker Palmer writes in his book, Let Your Life Speak, "Before you tell your life what you intend to do with it, listen for what it intends to do with you."
Jesus of Nazareth did not launch his ministry with a checklist. But he was "full of grace and truth;" a young man who was first a great receiver before he ever became a great giver. His baptism was not the first item on a list of to do's, but a defining moment that lasted a lifetime. As he turned full face toward the heavens after coming up out of the waters of Jordan River, he felt the warm pleasure of God's unconditional love and heard these affirming words: "You are my beloved Son, with you I am well pleased." No to dos, and no checklists, just "I love you." And then Jesus withdrew (one account says "was driven") into the wilderness for forty days where he confronted temptations that could have undermined his ministry. Out of that crucible of self-examination emerged an unwavering commitment to use every power at his disposal to heal rather than harm, to serve rather than dominate.
To love the world as God loves the world: that is the goal and longing of a faithful life. And I would be the first to defend the use of checklists and resolutions as ways of putting flesh and bones on our loftiest hopes for the world. But our growing relationship with God is not unlike the growth of any loving relationship: it involves deep listening, confession and forgiveness, mutual affection, and honesty. That kind of love takes vulnerability, and that is not easy to put on a checklist. It is never "one and done" but always and forever.
I became a member of a church when I was a young adult because it was one place where I was encouraged to live for mystery as well as mastery. It was a community that not only helped me to set healthy goals but to ask good questions.  I believe this remains a core vocation of the church, and as we strengthen that ministry we have something to learn from Boston College. For some years the Career Center at that school has helped its students discover a sense of calling, and I think their philosophy is relevant to people at every stage of life.  Despite the center's name, the approach is less oriented to the pursuit of the right career as it is towards cultivating a sense of vocation. That word comes from the Latin word "vocare" which means "to call." Vocation is something that has to be sifted through over time, not once and for all, and is often arrived at with the help of others.
To help students listen for their vocation, and to be responsive to the many callings that may beckon to us over the course of a lifetime, the program at Boston College invites its participants to ponder three questions:              
• What gives you joy?
• Are you any good at it?
• Does anyone need you to do it?
These are simple yet beautiful questions that invite us to listen to our lives and the passion of God within us, to imagine how we can strengthen that passion, and to ask how it might be used for the greater good.
"Greater things shall you do than I have done." That was the promise, and remains the promise, extended to all those who follow the way of Jesus. The fulfillment of those "greater things" may well require a wise use of checklists and fierce loyalty to well made resolutions. But it is the essential intangibles—a listening heart, a sense of call, and love for the world—that can help us discern how best to live with purpose and meaning. To receive the calling of God and to follow the Spirit wherever it may lead: that is the adventure of a lifetime.
The Rev. Dr. Edward G. Horstmann is senior minister at Round Hill Community Church in Greenwich.