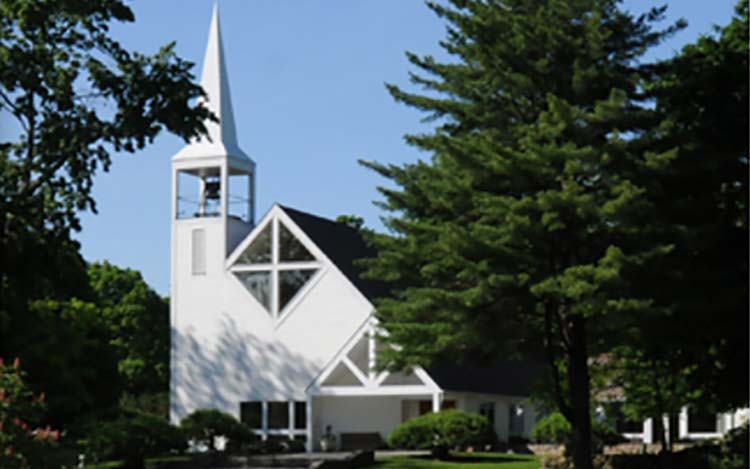 By Richard Kaufman
Sentinel Reporter
Beginning Sunday, Jan. 21, and continuing through Wednesday, Feb. 28, the Les Beaux Arts Gallery at Round Hill Community Church will feature a collection titled, "Human Rights Through the Eyes of the Students."
The exhibit will showcase roughly 40 digital prints, all related to human rights issues, put together by upper-school art students from Brunswick School and Greenwich Academy.
The collection touches on diverse subjects, and includes depictions of former San Francisco 49ers quarterback, Colin Kaepernick, kneeling in protest during the National Anthem, women's rights issues, Martin Luther King Jr., and the Black Lives Matter movement, to name a few.
Les Beaux Arts Gallery curator and Round Hill Community Church member, Mirella Hajjar, said she normally comes up with a special exhibit this time of year that showcases an African American artist, or Black History Month. Wanting to do something different, she decided to get the perspective from young students on the issue of human rights.
Hajjar pitched the idea to the students in September, and gave them the entire fall to create something that was close to their hearts.
Hajjar, who has been working with the art gallery for the past 25 years, said she has always showcased fine art and adult artists. But she wanted to try something different this year, and she wanted to see how a young adult would create a work of art based off a topic.
Although Hajjar was a little skeptical about how her idea would pan out, she was blown away with what the students created.
"When I first proposed the idea, I thought this is crazy. How could I be sure about what they'd come up with?" she said. "When I went to the school a few weeks ago and saw the prints, I couldn't believe it. I was so moved and touched by their subject, by the way they presented it. It's amazing. You really have to trust the kids sometimes, and they came up with something marvelous."
Hajjar said visitors can spend time at each print to see what it's all about. "It makes you think, which is good," she said. "It's not sloppy; it's not childish; it's beautiful. I'm very proud of [the students] and proud I did this project."
The gallery is open Sundays from 11:30 a.m. to 12:30 p.m. and Monday through Friday from 9:00 a.m. to 3:00 p.m., and closed on Saturdays. For more information, go to www.roundhillcommunitychurch.org.