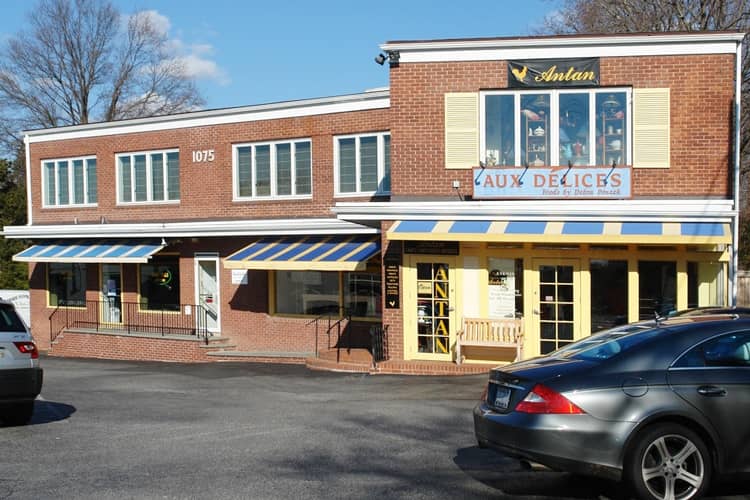 Houlihan Lawrence recently completed the $5.8 million sale of a retail complex in Riverside.
The sale involved two adjacent properties that had to be sold together because they share a parking lot with 47 spaces. The fully occupied two-story brick building at 1075 E. Putnam Ave. has 4,580 square feet of mixed-use space on 0.23 acres. The adjacent one-story retail building at 5 Riverside Ln. has 3,055 square foot of space on 0.34 acres.
Houlihan Lawrence commercial agent Terry Baxendale represented the sellers, Jack and Vickie DeLuca and Ernest J. Gentile Realty. The DeLucas and Ernest J. Gentile Realty have owned the two buildings for decades, and their family carpet business, Riverside Floor Covering, had been in the building at 5 Riverside Lane for many years. They have moved their carpet store to a different building across the street at 1076 E. Putnam Ave.
"It was a complicated sale because of the multiple uses of the properties and the shared parking," Baxendale said. "I have known the DeLucas for many years and they approached me because of my retail and commercial background. I knew all of the players."
The buyers are the husband-wife team of Debra Ponzek and Greg Addonizio, who first opened their specialty food shop Aux Délices in 1995 in Riverside. They plan to remain in their current space at 1075 E. Putnam Ave., where they have been longtime tenants, and renovate the now vacant building at 5 Riverside Ln. and then put it up for lease, Baxendale said.
The three other current commercial tenants at 1075 E. Putnam Ave. – Town Nails, Riverside Art & Frame, and Centric Property Group – will also remain in place, he said.