January 5, 2018
Editorial: Happy New Year!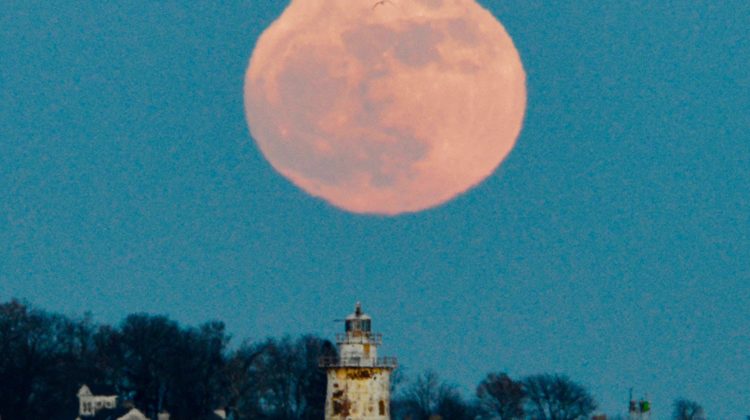 Happy New Year! It was hard to miss the transition from 2017 to 2018. From the dramatic full Wolf Moon to the thermometer's mercury refusing to rise, Mother Nature was letting us know it was time to hunker down for the incoming year. We look at it as a time of renewal.
There is a favorite poem by T.S. Eliot, the "Little Gidding." In it are three lines that I often think of at this time of year:
"For last year's words belong to last year's language
And next year's words await another voice.
… And to make an end is to make a beginning."
As only an English poet can say. However, it does resonate with us. The new year is a time for a new beginning.
The next twelve months are in front of us. A painting waiting to be painted. It has exciting possibilities. The question is, what will we do with that blank canvas? We, here at the Sentinel, have some exciting plans in the works: new additions to the paper and an online presence that we will roll out over the next few months.
The biggest plans we have for that blank canvas is to fill it with stories of you and your neighbors. And for that, we need your help. We want to know the milestones that are occurring in our community. We want to announce a marriage, celebrate a life well lived or offer congratulations on a graduation or promotion. Let us know what is happening so that we can let the rest of community know.
There will be many fun events happening in our town this coming year. Eric Clapton will be headlining the Greenwich Town Party this summer. To have this guitar legend perform is a testament to the type of community event the GTP has become. Our hats are off to Ray Dalio and Ray Rivers for this amazing annual event.
The Greenwich Hospital Foundation plans to hold another great event, "Under the Stars", in support of women and children's health service. Moffly Media will host a series of events throughout the year. Our favorite, Best of Greenwich (of course), is slated for August. You should be sure to check out their other events as well.
Frank Gaudio, of The First Bank of Greenwich, will host the very popular B2B networking event at the JHouse in June as well as smaller events throughout the year.  Frank and his team have done a tremendous job growing this bank into a real anchor of our community. Of course, the fall would not be complete without Serendipity hosting a weekend of outside food and music before fall truly sets in.
The Greenwich Sentinel Foundation will host its third annual Sentinel Award in early summer. This event, growing each year, is sure to be a huge success this year. The recipient has already been chosen and will be announced soon. She (yes, that is a hint) is a pillar in our community and has already said yes. We are very excited about this year's event. Stay tuned for details.
So, while we may be bundled up in the cold and most recent round of snow, there are many wonderful happenings and opportunities to look forward to in 2018. While we have mentioned a few, the possibilities are really endless. Don't just let the year flow over you; go out and make the most of it! It is your canvas to paint.
In the words of another English poet, Alfred Tennyson: "Hope smiles from the threshold of the year to come, whispering 'it will be happier'…"
Tags:
greenwich
,
New Year