December 21, 2017
Column: The Problem of Herod, The Nature of Evil And Our Need of A Savior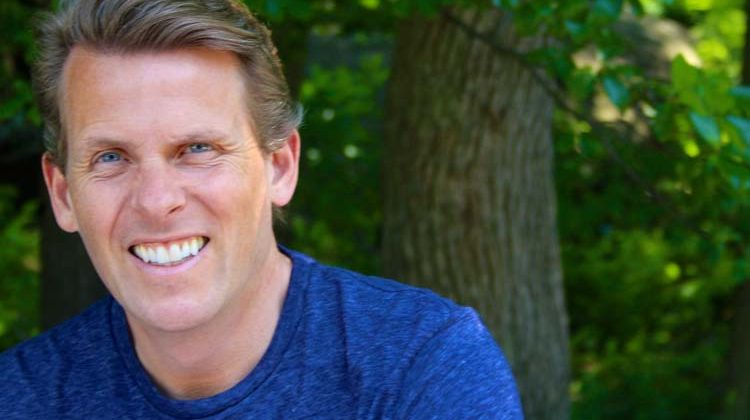 By Drew Williams
We have a few options available to us in dealing with the disturbing account of the evil King Herod in the Nativity narrative. The first and most common option is to ignore his part in the story altogether. After all, it's not typically the subject of a Christmas card! And in any event, the picture of evil displayed in Herod's character and conduct appears so overblown, what real resonance can it possibly have in our own lives? The second option is to make Herod a kind of caricature. Every good story has its "bad-guy" – and in the end, this evil despot is wonderfully outsmarted, so let's move on to the manger. And yet neither of these responses gives us the space to reflect upon what God is desiring to show us about the nature of evil and our need of a Savior.
For starters, the story of Herod reminds us that evil is very real. In the preface to his popular book about the nature of evil, The Screwtape Letters, C.S. Lewis puts it this way:
"There are two equal and opposite errors into which our race can fall about the devils. One is to disbelieve in their existence. The other is to believe, and to feel an excessive and unhealthy interest in them. They themselves are equally pleased by both errors and hail a materialist or a magician with the same delight." 
From a Biblical perspective, evil is not just the aggregate of our personal character defects. Rather, our sinful complicity with evil is most certainly the "fruit" – the evidence for, the manifestation – of evil in the world. Beyond this, the Apostle Paul wants us to understand that evil is cosmic. He writes, "For we do not wrestle against flesh and blood, but against the rulers, against the authorities, against the cosmic powers over this present darkness, against the spiritual forces of evil in the heavenly places" (Ephesians 6:12).
Evil is a very real entity. It will always seek the throne, wherever that is, and it will do anything to get it, whatever the cost. We can observe this cosmic agenda rising up in Herod's corrupted soul, as Matthew tells us, "When Herod the king heard this [the news of the birth of a Savior], he was troubled…" (Matthew 2:3).
Now the Bible is clear that evil has no rightful place in God's good world. It is not part of God's original purposes. God did not build evil into His world. Evil occurs, not because things have gone the way He wanted, but precisely because they haven't. The suffering that evil brings is now part of "the story" (who could look at the world and deny that?), but it was not part of the set-up. In the beginning, "God saw everything that He had made, and behold, it was very good." (Gen. 1:31). Evil is, therefore, an alien condition which God did not create but which, without God's intervention, we are powerless to overcome. The theologian, N. T. Wright, tells us that evil is, "…an intruder, not a native inhabitant, of God's good world."
Lewis' understanding of evil's great power is on display in his Chronicles of Narnia: The Lion, the Witch, and the Wardrobe, the book Time magazine listed as one of the top 100 novels of the twentieth century. Printed in 47 different languages, generations of children and adults have been captured by its magic. The story begins in 1940 during World War II when four siblings are evacuated from London to escape the Blitz. Peter, Susan, Edmund and Lucy Pevensie are sent to live with Professor Kirke, who lives in a rambling country house in the English countryside. One day while the children are exploring the house, Lucy (the youngest child) peaks into a wardrobe and discovers a doorway to a magical world named Narnia. Narnia looks beautiful but it is an entire Kingdom in the grip of a terrible, cold evil. A place where it is, "always winter and never Christmas." Hidden in this motif is a hellish evil which denies the very existence of a Savior and asserts its own supremacy.
In Lewis' Narnia, evil is not an abstract force but is calculating and intentional. So too in the Bible, the evil Herod has an agenda. We read, "…and assembling all the chief priests and scribes of the people, he [Herod] inquired of them where the Christ was to be born. They told him, "In Bethlehem of Judea… (Mat 2:4-5a).  Evil is prowling and predatory. The Apostle Peter warns us, "Be sober-minded; be watchful. Your adversary the devil prowls around like a roaring lion, seeking someone to devour" (1 Peter 5:8). Evil is also insidious. That is, it always looks for a way in. Matthew records, "Then Herod summoned the wise men secretly and ascertained from them what time the star had appeared. And he sent them to Bethlehem, saying, "Go and search diligently for the child…" (Mat 2:7-8a). And evil is deceitful. Knowing full well that his intention is to kill the Christ child, Herod tells the wise men, "…and when you have found Him, bring me word, that I too may come and worship Him" (Mat 2: 8b).
Lewis artfully paints the calculating, prowling, insidious and deceitful nature of evil in Narnia. As soon as the White Witch learns of the four children, her resolve is to kill them. In Herodian style, Lewis writes,
"While Edmund was eating [the Turkish delight] the Queen kept asking him questions…She got him to tell her that he had one brother and two sisters…She seemed especially interested in the fact that there were four of them, and kept on coming back to it. "You are sure there are just four of you?" she asked. "Two Sons of Adam and two Daughters of Eve, neither more nor less?" …She said to him, "Son of Adam, I should so much like to see your brother and your two sisters. Will you bring them to see me?"…"It is a lovely place, my house," said the Queen. "I am sure you would like it. There are whole rooms full of Turkish Delight, and what's more, I have no children of my own. I want a nice boy whom I could bring up as a Prince and who would be King of Narnia when I am gone…And, by the way," said the Queen, "you needn't tell them about me. It would be fun to keep it a secret between us two, wouldn't it? Make it a surprise for them!"
Evil is very real and powerful, and finally, it manifests in ways that are deeply personal with a very predictable agenda. Jesus tells us, "The thief comes only to steal and kill and destroy" (John 10:10a). And there is something developmental about this agenda. We read, "Then Herod, when he saw that he had been tricked by the wise men, became furious, and he sent and killed all the male children in Bethlehem and in all that region who were two years old or under, according to the time that he had ascertained from the wise men" (Mat 2: 16).  How did Herod come to give this command for genocide? How could that possibly have been his reasonable next step?
Here we observe the steady ingress of evil in Herod's life. Herod the Great was born around 73 BC and was appointed governor of Galilee at the age of just 25. Even then his excessive brutality was infamous. In 43 BC Caesar was assassinated and in the political unrest that followed Herod's own father was poisoned. With ingenious dark imagination, Herod artfully exploited the moment and with the full backing of Rome executed his father's murderer and convinced Mark Antony to name him Tetrarch of Galilee. Herod then murdered his nephew, exiled his wife and son, married his niece and went on to murder two brothers-in-law and two of his own sons. Five days before Herod's own death he ordered the arrest of many of his subjects and decreed that they were to be executed on the day of his death to guarantee a proper atmosphere of mourning for the country. In Herod's mind, this command to slaughter was another act of sadistic rationality – a simple but effective rearguard action to preserve the stability of Herod's Kingdom.  His heart has become progressively hardened, seared, and beyond feeling.
Back in Narnia, in a very short period of time, the Queen has taken Edmund captive. He now finds himself her prisoner, cowering at the bottom of her sleigh as it careens through Narnia to find and kill the other three children. From the floor of the sleigh, Lewis tells us that Edmund is freezing cold, soaked to the skin and afraid for his life. He writes, "All the things he had said to himself to make himself believe that she was good and kind and that her side was really the right side sounded silly to him now. He would have given anything to meet the others at this moment — even Peter!" Sin has an insidious capacity to carry us where we did not plan and do not want to go. Very quickly we find ourselves heading in a direction that we never intended to take and yet we are powerless to help ourselves.
The ancient scriptures tell us that we truly need a Savior. For, without a Savior, the power of evil will destroy us. "We have no power of our own to save ourselves; only the greater power of the Cross of Jesus Christ" (1 Timothy 4:2) And again, it is very personal. Personally, through the astonishing gift of repentance and faith, we are forgiven our complicity with the power of evil. Personally, through the greater power of the Cross, we are transferred from the kingdom of darkness to the Kingdom of light. And, through the greater power of the Cross, we are personally empowered to overcome evil, despite our powerlessness.
If sin takes you fast where you don't want to go, then the rescue that is available to us through Jesus is even quicker. In Edmund's state of complete powerlessness, overcome by darkness and in desperate fear of death, there is one glorious moment when he is suddenly set free by the self-giving sacrifice of Aslan, the Lion of Judah – The Christ – who forgives and restores Edmund, and in that very moment, Edmund is instantly transferred from one Kingdom to another.  Now back in Aslan's Kingdom, an important conversation needed to take place. Lewis captures it this way: 
"As soon as the children had breakfasted they all went out, and there they saw Aslan and Edmund walking together in the dewy grass, apart from the rest of the court. There is no need to tell you (and no one ever heard) what Aslan was saying, but it was a conversation that Edmund never forgot."
In my own life, I can recall having had this same personal conversation many years ago. In fact, I recalled having had it just this past week…and then there was the week before that, and the one before that…and every time I seek His mercy, I am yet again forgiven my own complicity and restored to new life by my Savior.
Lewis has drawn for us the most beautiful picture of what it is to be found in our Savior.
We all need a Savior.
His name is Jesus.
Tags:
greenwich