December 13, 2017
Column: All in for Christmas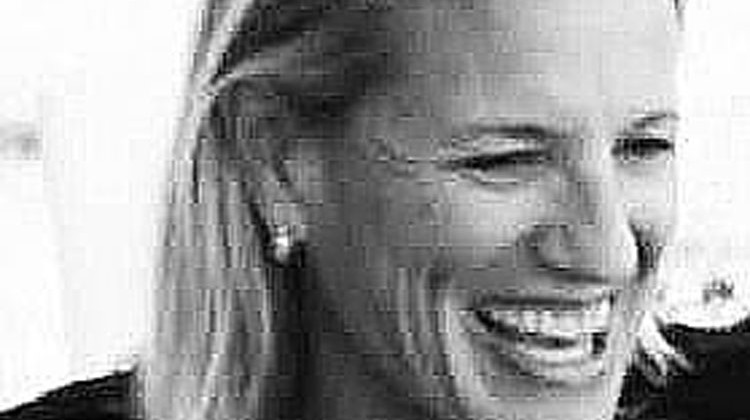 By Icy Frantz
I am all in for Christmas and as I look around our beautiful town, I see that I am not alone.  Drive down Greenwich Ave at night and you will see what I mean. In the school pick-up line, mini vans are adorned with antlers and red Rudolph noses. Earlier this week, I got my nails done in red, "Bordeaux Desire" and women on either side of me were contemplating their own favorite reds, "Red Silk Boxers" and "Scarlet O'Hara" (who names these polishes?). Christmas trees are stacked one against another in church parking lots awaiting homes, and churches are building their nativity crèches, some with live animals. I can hear Johnny Mathis in my head singing, "It's beginning to look a lot like Christmas."
In our home, the breakfast table is stacked high with Christmas cards awaiting signatures and the front hall is littered with wrapping paper and ribbon. My little velvet dress, which seems to be even more little than I remember – darn, has moved to the front of my closet.  Boxes of Christmas decorations have made their yearly appearance from the attic and I am slowly making my way through the contents. The nutcrackers are on the mantle. The beautiful stockings, which my mother needlepointed, have been hung by the chimney with care. Papier-mâché reindeers adorn the dining room table and our angel collection is on the kitchen counter reminding us of our beautiful angel, Sargeant. Each decoration has a story. Many of them were gifts and they fill our home with warmth and friendship.
I love December; the crazy days leading up to Christmas and I feel the way that Santa's elves must feel; creating and preparing for Old St. Nick's journey on Christmas eve. I love the build -up and the expectation of the coming of Christ. For a Christian, December twenty-fifth is one of the most important dates on our church calendar and I would like to think that we share in the anticipation and the joy that Joseph and Mary experienced as they awaited the arrival of their son. In our own way, we have experienced that feeling five times. There's nothing quite like it.
What really moves me, is the care and energy that goes into the preparations year after year. All over the world, communities are painting the town red, chapels are greening their sanctuaries, and lights are shining brightly.  Sitting down with a tangled pile of last year's Christmas lights in my lap, and searching for the one burnt out bulb that has kept the string in the dark is both frustrating and time consuming. It takes real grit and yet the reward is real. There is something magical about plugging in that strand and watching as the brilliant twinkling lights turn on. Or standing beneath the tree at Rockefeller Center just as the switch is flipped. Or attending a candlelight service on Christmas Eve, lighting your candle from the wick of your neighbor. There is something so powerful about the light.
The day after Thanksgiving, radio stations start their Christmas parade of songs; Oh Holy Night, All I want for Christmas is You and Do They Know it's Christmas are all wonderful but my favorite is Jewish. The Light in the Window, written by Rob Mathes and performed by Mathes and Ian Cron at the Annual Rob Mathes Holiday Concert (December 15, 16 and 17 this year at SUNY Purchase – get your tickets now), is the most beautiful of them all.
It's interesting to me that the symbol of light finds its way into most of our religions. For Christians, Jesus is the light of the world and we celebrate his birth in December with trees once decorated with candles, thank goodness for modern electricity and topped with a star. For the Jewish religion, there is the lighting of the Menorah, which is the festival of lights called Hanukkah that lasts for eight days. In addition to Hanukkah, candles are lit before every major Jewish holiday such as Yom Kippur, Rosh Hashanah, Passover, Sukkot and Sharruot. Also in December, Kwanzaa has the Kinara, which holds seven candles, each representing a principle of Kwanzaa, and a candle is lit each night. Diwali is the festival of lights celebrated by followers of Dharmic religions (Hindus, Jains, Sichs and some Buddhists) and represents light over darkness, good over evil, knowledge over ignorance and hope over despair. Light is also considered the source of goodness and the ultimate reality for the Buddhist doctrine and accompanies the transcendence into Nirvana.
Beyond this my knowledge falls short but I like the idea that we all share in the goodness of light, a light that illuminates and guides and takes away the darkness.
For some, this time of year can be challenging. December 21st is the darkest day of the year, yet we celebrate the coming of the light. For those alone, it can feel lonelier and for those who have lost a loved one, it can be more painful. For those facing struggles, it can be hard to see that the light is coming.
We have all had our own moments of darkness and, as the theologian Albert Schweitzer said so well, "At times our own light goes out and it's rekindled by a spark of another person. Each of us has cause to think with deep gratitude of those who have lighted the flame within us."
It is our responsibility to take some time to set aside the holiday trimmings and embrace the holiday. To be the light for one another, to be the flashlight on a dim treacherous path or a fire that warms the cold. There is a spirit of love in this season that promises good is coming, no matter what alter you kneel at, and it is up to us to share it.
I hate to fly, which makes it ironic that I married a pilot. And even more, I really hate to fly in bad weather. Taking off on a rainy and gloomy day literally paralyses me with fear. As we climb in altitude, I dread the dark and ominous clouds ahead. I grip the chair or a hand and silently pray that we won't die. Yet, I know from experience,  we must go through those stormy, scary clouds before breaking through to the sun light streaming in the window. For me, it is a moment not dissimilar to the lighting of a Christmas tree. Immediately, my fear is lifted and I feel a sense of calm and peace. Sometimes we just need to hang on to someone's hand until we reach the cloudless sky, a new perspective, and the light and warmth of the sun.
What does it mean to be "all in" for Christmas?  In a poker game, "all in" refers to a player betting all of his chips on a single hand. I picture the player loudly and robustly announcing his decision as he stands up from the table. Being "all in" for Christmas is not quiet or subdued, rather it is loud and robust. Being "all in" for Christmas is about the wonderful preparations and the crazy red nail polish and the reindeer antlers but even more so, it is about the light that we all share, and for Christians that light is the birth of Jesus. One's own beliefs should not diminish another's beliefs, nor do they need to be in opposition. I think our different beliefs can actually complement one another.  We ought to all stand in the glow of light whether it is coming from a candle on a Menorah or the star on the top of a Christmas tree or from one another. It is this light and goodness that will guide us through the new year together.
Tags:
christmas
,
greenwich