November 27, 2017
Library's Workshops to Help Nonprofits Find Funding Sources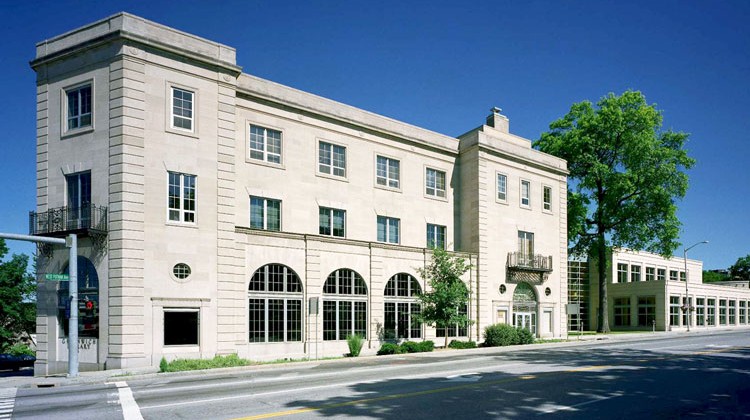 Greenwich Library has committed extensive resources to help nonprofits thrive in our community. As an official partner of the Foundation Center's Funding Information Network, Greenwich Library maintains a core collection of nonprofit resources to meet the needs of both individuals and organizations.
Based in New York, Foundation Center is the nation's leading authority on philanthropy, connecting nonprofits and the grant makers supporting them to tools they can use and information they can trust. Foundation Center maintains the most comprehensive database on U.S. grant makers and their grants.
In addition to databases and other tools, the Library supports nonprofits by providing programming throughout the year on Grantwriting, Forming a Board, Funding Strategies and other topics of interest.
In December and January the Library will present two workshops for nonprofit executives, managers and board members.
Friday, Dec. 1 from 10 to 11 a.m., "How to Find Great Grants with Foundation Online and Foundation Maps"
Foundation Directory Online Professional and Foundation Maps are easy-to-use premier data tools that help nonprofits find great grants and partners in philanthropy. This orientation provides a general overview of both products. Attendees will compare the differences between using the Foundation Directory Online Professional database and Foundation Maps, a data visualization platform.
This program is open to all at no charge. Registration, using the Library's online calendar, is highly recommended (greenwichlibrary.evanced.info/signup/EventDetails?EventId=38477&backTo=Calendar&startDate=2017/12/01). Presenter Susan Shiroma is a Senior Librarian at Foundation Center.
Friday, Jan. 19 from 9:30 a.m. to 12:30 p.m., Cultivate Your Individual Donors: Grant Writing Workshop with Judith Margolin
For most nonprofits, individual donors are their bread and butter when it comes to raising funds. This workshop familiarizes students with the specifics of creation, enhancement, and improvement of that essential relationship between nonprofit organizations and their donors.
Aspects of the donor/recipient bond will be examined as they relate to different categories of individual donors: your prospects, casual donors, major supporters, board members, and lapsed donors.  The full range of donor relations will be explored, with highly practical advice and interactive exercises incorporated to reinforce what is learned.
This program is open to all at no charge. Required registration, using the Library's online calendar, begins on Dec. 20. (greenwichlibrary.evanced.info/signup/Calendar)
Judith Margolin is an independent consultant and workshop leader on foundations and grants. She served for several years as Vice President for Planning and Evaluation at the Foundation Center, the nation's leading authority on philanthropy. The Stamford resident is the author of The Individual's Guide to Grants. Visit needagrant.org for more information.
To learn more about Library resources for nonprofits, visit greenwichlibrary.org/nonprofit
Tags:
funding
,
greenwich
,
Greenwich Library
,
Nonprofits
,
workshops