November 21, 2017
Greenwich Architect Wins Coveted AIA Award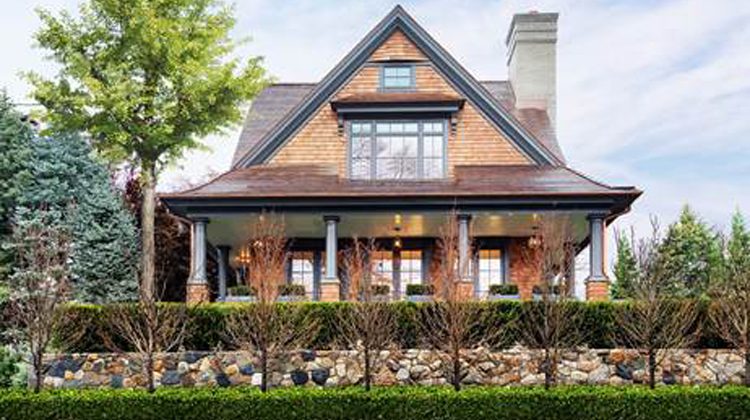 Steven Mueller Architects, LLC (SMA) is an award recipient in the prestigious 2017 American Institute of Architects (AIA) Connecticut Design Awards.
The firm received an Honorable Mention in the category of "Built – Residential Design" for Town Shingle Style Living in Greenwich. Rob Johnson, Greenwich-based Developer and Realtor and owner of the award winning property located at 187 Millbank Ave. was thrilled that his property received recognition. "Working with Steven and his team at SMA was a unique client experience-every aspect of the relationship exceeded my expectations and resulted in flawless architectural design."
Johnson was so impressed with Mueller and his team at SMA that he hired Quibus, Builders and Construction Managers, LLC, in which Mueller is a partner, to construct the home.
AIA jury comments on the home are equally impressive. "The architect knows the Shingle style well, borrowing from early 20thcentury houses to integrate the Bungalow and Shingle style. There is the thoughtful use of this integration in an urban site to reinforce the residential scale of the neighborhood. Within the context of small houses, the project creates a distinct outdoor space from the street to the inner courtyard. The exterior is well controlled with beautiful detailing and intersecting surfaces and volumes. There is also a very fine layering of curved and flat surfaces."
The Connecticut Chapter of the American Institute of Architects' Design Awards date back to 1996. Annual winners include commercial buildings, schools, apartment buildings residences and historic preservation.
Tags:
AIA
,
American Institute of Architects
,
greenwich
,
Steven Mueller Architects