November 21, 2017
Cos Cob Fire Police Patrol Announces Newest Sergeants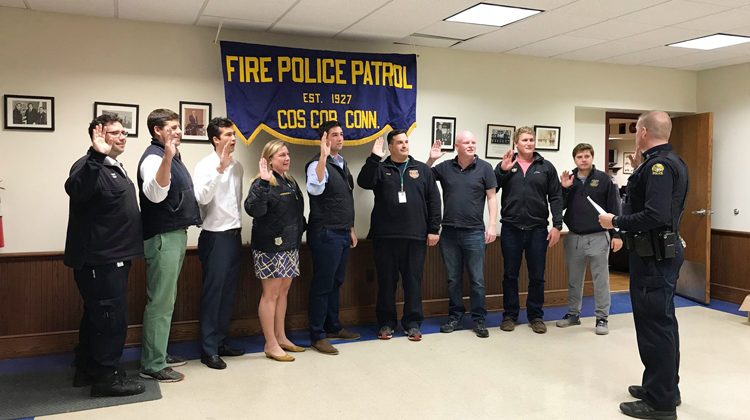 The Cos Cob Fire Police Patrol, Inc. announced the leadership for 2017-2018 with the election of its Executive Officers, Board of Directors and Service Officers, as voted on at its Annual Meeting, and its appointments of its Sergeants.
Between Nov. 1, 2016 and Oct. 31, 2017, the CCFPP responded to 963 calls with 2846 responders for more than 418 hours at those calls. Together with the calls, training, standby time, and specials; the CCFPP gave more than 4868 volunteer hours to the Town of Greenwich and Its citizens. The Cos Cob Fire Police Patrol operates under the structure of the Greenwich Fire Department in the Town of Greenwich.
CCFPP is an all-volunteer, non for profit organization dedicated to protecting the residents of Greenwich since 1927. The Patrol provides a broad spectrum of services to residents and first responders including firefighting, salvage operations, traffic and scene control at emergencies. The Patrol is under the command of its own Chief. Each Spring the Patrol hosts and annual fundraiser for its philanthropic efforts.
For more information, please visit ccfpp.org
Tags:
CCFPP
,
Cos Cob
,
Cos Cob Fire Police Patrol
,
greenwich