November 6, 2017
Column: The Choice is Yours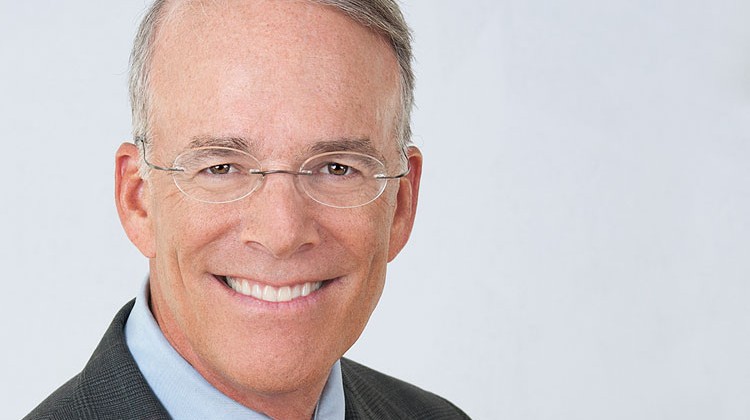 By Bill Drake
Every two years we have the opportunity to choose the Town's leaders. On November 7, we elect our First Selectman and two other Selectmen, twelve members of the finance board (Board of Estimate and Taxation), four of the eight members of the Board of Education, and all the members of the Representative Town Meeting.
First Selectman Peter Tesei noted the excellent state of our Town recently. Greenwich retains its AAA bond rating, which the rating agency reaffirmed in January with these comments:  "…very strong management, with strong financial policies and practices……strong budgetary performance….very strong budgetary flexibility….very strong liquidity….very strong debt and contingent liability position…..low overall net debt…The Town has achieved nine consecutive years of operating surpluses."   These are the successful results of Peter's leadership and that of the Republican-controlled Board of Estimate and Taxation.   
Greenwich's mill rate or property tax rate is the lowest among similar communities.   The tax rate has been well managed, increasing only 2.81% and 1.49% the last two years.  We expect to continue this favorable performance:  our Board recently approved budget guidelines for the upcoming year with a 1.6% spending cap increase.   
Our financial strength enables us to preserve and improve our infrastructure.  The new Byram Park pool project is well underway and this beautiful facility should be open for swimming and recreation next summer.   This was a successful public-private partnership: the Junior League of Greenwich is making a generous gift of $2.5 million toward the pool, as part of the larger park improvement.  The new Greenwich Athletic Foundation, another public-private partnership, has donated a new sound system for the Dorothy Hamill Rink and new bleachers being installed in the Greenwich High gym. 
Thanks to the strong support of all of our Town's elected State officials, Republicans Senator Frantz and Representatives Bocchino, Floren and Camillo, the State Grant of up to 80% of eligible costs for the New Lebanon School project in Byram is in the budget which was passed by the Connecticut General Assembly last week. Although Democrat Governor Dan Malloy opposes this Grant, the bi-partisan support of the State budget is large enough to overcome Malloy's veto and preserve these funds. The long-overdue new school should open during the 2018-2019 school year.
In this election, we will also choose 230 members of the Representative Town Meeting. The Town Charter provides that the RTM doesn't have Republican or Democratic members. Both parties have always respected this, but this year a splinter group of Democrats are violating the spirit of the Charter under the names Indivisible Greenwich or March On. Their focus is on irrelevant issues such as stalling the Trump agenda. One Indivisible Greenwich blogger and member of the Trump resistance claims to have recruited over 50 like-minded candidates to run for the Greenwich's RTM. The group's leader and candidates are kept secret and not disclosed on their websites. But IG's website provides links to out-of-town groups such as the Cleveland Action Democrats, the Virginia Democratic Women's Caucus, Democratic Socialists of America and Women Occupy Hollywood. Greenwich voters recognize that these out-of-town issues and organizations have nothing to do with our RTM.   
Since Fiscal 2016, State contributions to our Town's budget in the amount of $6 million annually have disappeared due to the State's poor financial condition. The Town has absorbed these reductions without impairment to local services or the quality of life. The Town continues to provide support for numerous worthy charitable causes. Our Health Department provides immunizations, conducts disease surveillance, and provides nursing, well child care, elder care and clinical testing for children and adults. The Health Department also manages our ambulance services, which have long been provided economically by Greenwich Emergency Medical Service, another public-private partnership. Our Department of Human Services assists those in need with expert advice and applications for many social services and provides grants to 16 local community agencies that support Greenwich residents. The Town also provides direct support to Community Centers, Family Centers, Kids in Crisis, Neighbor to Neighbor, Greenwich Adult Day Care and many other local social welfare agencies. The budgets for these activities exceed $10 million. Despite non-support from the State, our Town has preserved these important human services. Our Town government is doing its part to look after those in need, in partnership with the deep generosity of our private citizens. This is a generous, caring community. The goal of our Republican leadership is for Greenwich to remain a premier place to live, work and raise a family. 
Bill Drake, a Republican, is a candidate for re-election to Greenwich's Board of Estimate and Taxation.
Tags:
BET
,
Board of Education
,
Board of Estimate and Taxation
,
BOE
,
greenwich
,
RTM