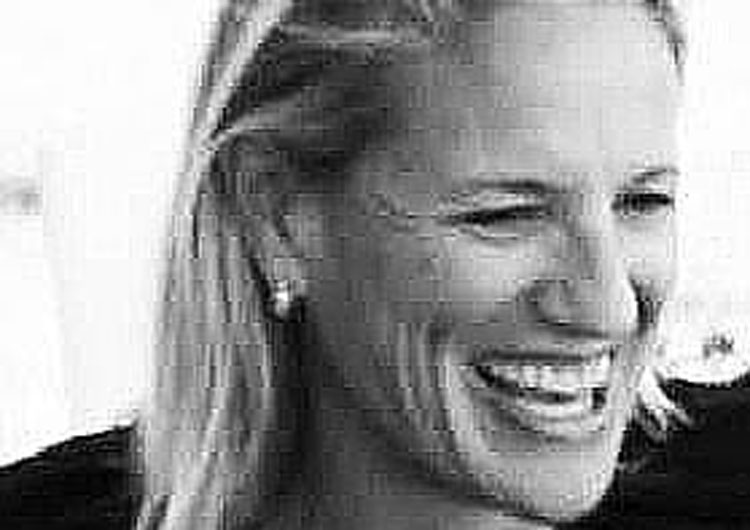 By Icy Frantz
We woke up early this morning. It was dark when I left to bring my daughter to school. I returned home to the rising sun after our weekly stop at Starbucks, our T.G.I.F reward. The days are getting darker and shorter; October is almost November. Another beautiful day, and I was struck not only by the miracle of the day itself but also by the fact that in a week my Grandmother, Gaga, will turn 100.
To me that is a miracle. At 100, she is twice my age, give or take a few years, and I think I'm old, I think I have lived. On November 4th, she will have lived 36,500 days, 36,500 sunrises. Break out the cake; pop the corks; notify Willard Scott. Welcome to the very exclusive centennial club! What a breathtaking moment for us to Celebrate! The word celebrate comes from the mid 15th century, Latin word- celebrates; to solemnize, to honor. And in this piece, that is what I would like to do, honor my grandmother.
Mary Joe (Wood) Stollenwerck was born on November 4th, 1917 in Cleveland, Ohio into a world markedly different from the world in which she lives today. Gaga has weathered the storm of change with grace and acceptance.  In 1917 only 8% of homes had land lines. Today 80% of the US population have smart phones. In 1917 the big technological invention was the toggle light switch and the computer and internet were not even on the horizon. The population in the United States broke 100 million in 1917. Today, we are 320 million strong.  To a certain extent, every generation worries about what comes next and the change in culture. Kids these days! I too am concerned that there is way too much screen time, way too much texting, way too much exposed midlines and not enough respect for our flag and the men and women who protect our freedom. We push back against these changes with a sense of righteousness.
I am sure my grandmother rolled her eyes at my own adolescent fashion sense, or lack there-of, and my long- haired boyfriends and the new culture I emulated, but she has since found the wonderful gift of perspective that only experience and age can bestow. Instead of pushing back, she finds a balance that treasures fundamental values from her earlier days, and delights in some of the newer ones. As the pace of change continues at an unsettling rate, we could all learn from the example that Gaga has set.
For me, Gaga epitomizes both grace and tenacity, and I hope that I have inherited these qualities, and many others, from her. So perhaps the best way to honor my grandmother is to share these qualities and the wisdom she has passed down to me; wisdom that I have both witnessed and soaked up over the years. Time spent with her in South Londonderry, Vermont by the fire after a long day of skiing at Magic Mountain, or looking out the window at the moonlit steeple; time spent on journeys through Glacier National Park and more recently, time spent with her on Jupiter Island in her beautiful home at the end of Riverview Road, a road cracked by time and the roots of trees and a road I knew by heart from countless rides home on my bike in my youth over spring vacations. I adore the wisdom that is my grandmother and the way in which she lives her life.
Sixteen of the countless lessons learned from my remarkable grandmother:
1.   No matter how good or bad your vocals are, hymns should be sung with enthusiasm and reverence.
2.   Go to Church. Go to Church. Go to Church.
3.   Having a wonderful relationship with a pet can be life sustaining. Cheers to you Missy, Gaga's Lhasa Apso.
4.   A game of bridge will keep you engaged and your mind sharp.
5.   You should always have a good book close by, and the best practice is to borrow from your local library.
6.   Life goes on and should be well lived after major loss.
7.   It is ok to have different political views within the same family and still get along… maybe just don't talk about them.
8.   Pulling your hair back with a bright colored piece of yarn is always a good look.
9.   After the age of 90, you can park anywhere you would like.
10. Always write a thank you note. Always be grateful.
11. The best way to sleep is in your birthday suit.
12. Kentucky fried chicken, extra crispy, is the perfect food group.
13. Christmas carols should be played all year long.
14. Homes should always be tidy; stay out of the kitchen, it is simply too messy.
15. Be thrifty but charitable.
16. It's ok to ignore the thrifty part of #15 if you are in your 80's, and if your Chrysler has lived a very, very long life, and if it's for a sports car.
I love being introduced to people, as Mary Joe's granddaughter. It immediately gives me clout and credibility and I always feel a sense of pride. Gaga is the family member to which we all want to be connected.  She has many admirers.  One, in particular, her friend, a younger man in his 80's, never fails to tell me;
"Your Grandmother is the most beautiful, hip woman I know."
And we all agree. All of us: Gaga's 3 children, 8 grandchildren and 19 great grandchildren. She is that and so much more.
But life isn't easy at 100. Life isn't easy at 99. Bette Davis said it best: "Old age is no place for sissies"
And Gaga is no sissy. She is amazing and beautiful and rarely have I heard her complain about her changing body. I was depressed for weeks after I got my first pair of reading glasses.  Nor have I heard her complain about the changing world around her, although I do know she would have preferred to see Hilary in the White House. (I think the only republican she would vote for is my husband Scott, but maybe we shouldn't talk about this.) Her example of fearlessness and fun, grace and determination, gratitude and faith are not just for me. They are for all of us and that is her gift to us at 36,500 days.
I hope that on Gaga's 36, 501st day the sun will rise again and she will be rewarded with something far greater than a Starbucks coffee, with the gift of another day, and the knowledge that we all love her so very much and that we are grateful for her life that she has shared with us and the wisdom that we inevitably soak up whenever we are by her side. My birthday wish is that we will be singing again with enthusiasm and reverence at her 101st birthday,
Happy Birthday Gaga!!