October 6, 2017
'Cocktails & Comedy' Event to Benefit The Undies Project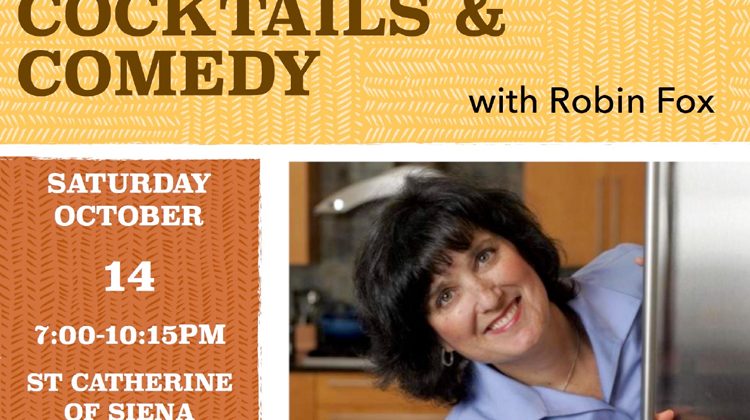 Cocktails & Comedy, a fundraiser benefiting The Undies Project Inc. will be held on Saturday, Oct. 14 from 7 to 10:15 p.m. at St. Catherine of Siena in Riverside, featuring comédienne Robin Fox.
The Undies Project is a ground breaking non-profit, set up in 2015 by Laura Delaflor & Lucy Langley. They identified a need that had never been addressed before. For those living at, or below, the poverty line, underwear is a necessity, not a luxury. Underwear is the most under donated and most needed item of clothing. The mission of The Undies Project is to provide new underwear to men, women and children in need to improve their lives.
Robin Fox, this years' comédienne, spent 17 years as a full time Mom and dieting. Then one day, she gave up dieting and decided to make her life long dream of being a comédienne a reality. Robin currently appears on Nickelodeon's NickMom Night Out. The New Jersey native has been described as a "one-woman sitcom" and in 2013 won the Ladies of Laughter competition. Now, she headlines the Ladies of Laughter tour around the US.
Aux Délices will be catering Cocktails & Comedy, with a signature cocktail designed by Debra Ponzek.
Guests will have the opportunity to take home silent auction items that many local businesses have contributed.
Tickets are $95. Advance purchase only, online through The Undies Project's website: theundiesproject.org
For more information contact laura@theundiesproject.org or lucy@theundiesproject.org
Tags:
benefit
,
Cocktails & Comedy
,
greenwich
,
riverside
,
The Undies Project