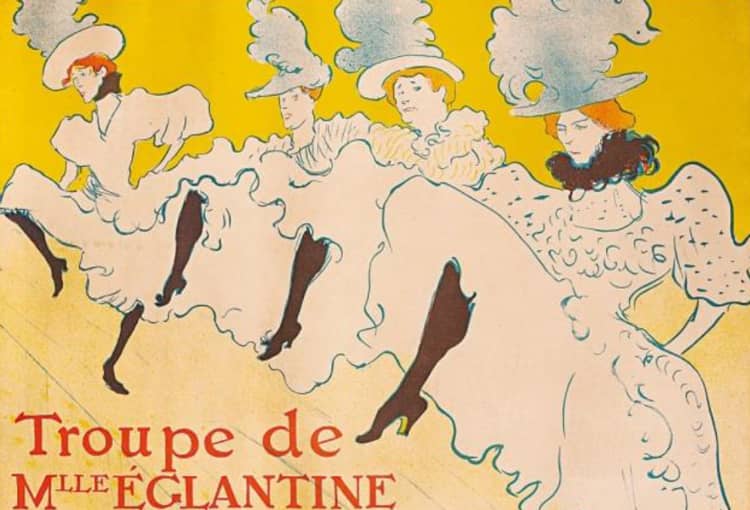 Beginning Sept. 23, the Bruce Museum will present the major exhibition "In the Limelight: Toulouse-Lautrec Portraits from the Herakleidon Museum," which showcases the artist's portraits of the dancers, singers and other performers who became the icons of the Parisian nightlife in the late 19th century. Featuring 100 drawings, prints, and posters (approximately half of the Herakleidon Museum's extensive collection of Toulouse-Lautrec works on paper), the exhibition explores the relationship between portraiture, caricature, and rise of the cult of celebrity in Belle Époque Paris.
Lautrec wanted to show life as it is, not as it should be, but his objectivity was not without empathy or humor. His interest lay in portraying people, not only those he met during his nights on the town, including Sarah Bernhardt, Jane Avril, and Aristide Bruant, but also his friends and the working-class citizens of Paris.
Lautrec was also the subject himself of attention around the Parisian community of Montmartre when he moved there in 1885 and immersed himself in its nightlife. Visiting popular cafés concerts night after night, always sitting at the same table specially reserved for him, Lautrec was viewed by many as just another odd character on the scene. Because of Lautrec's unusual appearance, he too created a public persona that masked a more complex interior. The self-conscious artist often resorted to outlandish behavior, preferring to be known for his biting wit, elaborate dinner parties, entertaining costumes, strong cocktails, and drunken extravagance, rather than for his appearance. He was only 4 feet 11 inches tall, having broken both legs at an early age, and died at age 36 from the ravages of syphilis and alcoholism, but he became famous, above all, for his advertising posters and portraits of personalities of the day.
The exhibit will be on view through Jan. 8. The Bruce Museum, 1 Museum Dr., is open Tuesday through Sunday from 10 a.m. to 5 p.m. For more information, call 203-869-0376 or visit brucemuseum.org