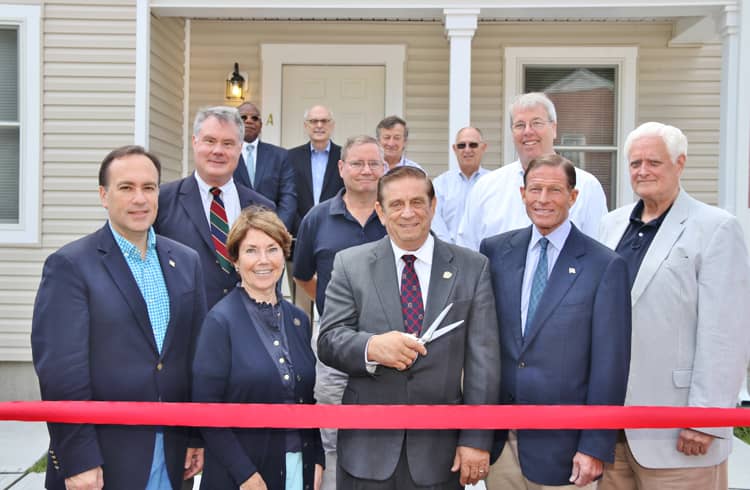 The Housing Authority of the Town of Greenwich announced the opening of 11 newly constructed affordable housing units at Adams Garden II in Riverside on Aug. 12. The affordable units are comprised of 6 three and 5 two-bedroom units.
On hand to celebrate and cut the opening ribbon were, Sam Romeo, Chairman of the Greenwich Housing Authority, Senator Richard Blumenthal, First Selectman Peter Tesei, Selectman John Toner and State Representative, Livvy Floren.
Senator Blumenthal presented Sam Romeo with a Certificate of Special Recognitions in honor of the Opening of Adams Garden II. These new units are townhouse style apartments and were created and developed by the Housing Authority without the use of any state or federal funds.