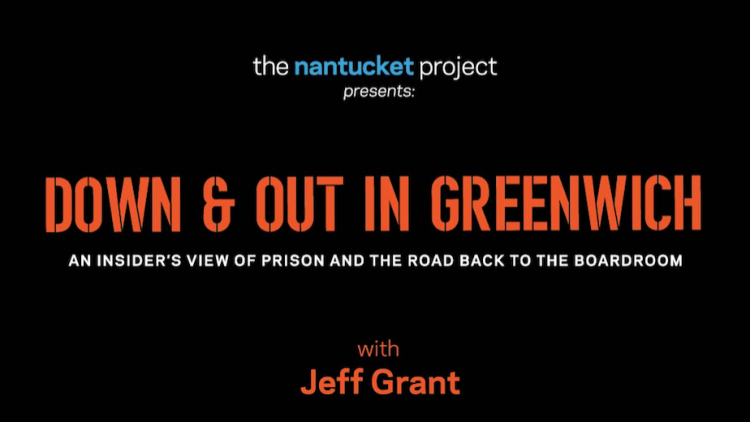 By Richard Kaufman
Sentinel Reporter
Not very often does someone get a second chance at life after a severe fall from grace, but Jeff Grant is living proof that it does happen.
After years of prescription drug abuse, and after operating a law firm that had started to crumble, Grant attempted to take his own life in the summer of 2001.
Months later, after becoming sober, a warrant was issued for his arrest. Grant had applied for a loan using false paperwork, and had also co-mingled client funds at his law firm in Westchester County.
In 2006 Grant went to federal prison for a little over a year and rehabilitated himself. He walked nearly 3,500 miles on the track during his time behind bars, and talked with other prisoners convicted of white-collar crimes about what they worried about most as they prepared to go back to their normal lives.
In 2012 Grant earned his Master of Divinity from Union Theological Seminary, with a focus on Christian Social Ethics.
Now Grant is using his experiences and his comeback story to teach and motivate others. On June 27, in conjunction with The Nantucket Project, a Greenwich-based ideas generator, Grant will discuss his rise in the professional world, his fall, and his redemption.
The speaking engagement is at 7 p.m. at the TNP Library located at 123 Mason St. in downtown Greenwich.
Grant said The Nantucket Project is very forward-thinking and compassionate in what they try to do.
"They bring many speakers to their main event in Nantucket and other speakers in their satellite events around the country and to their library on Mason Street," he said. "They try to present facets of the world that people might not otherwise look at."
According to TNP President, Scott Williams, Grant's journey represents greatness.
"Jeff Grant's humility and grace are the stuff of greatness. Since his return to civilian life he believes in the greatness of the whole, and so he thinks in terms of the health of the whole," Williams said. "Very few do that. It's been transformational for him and those he touches with his work."
Grant is the executive director of Family ReEntry, a criminal justice nonprofit based in Bridgeport that supports families affected by the criminal justice system. He believes it's important to get his message out to as many people as possible.
"The world does not have a lot of empathy or compassion for felons in general and people who are incarcerated or convicted of white collar crimes in particular," he said. "It's important to let people know that we can be trusted, and that we can hold important positions after prison. It's important to let the criminal justice community know that we can lead by example and be powers of example, that there's life after prison."
Grant described feeling both energetic and exhausted whenever he tells his story. "I hold nothing back and tell my entire story, all the wrinkles and the warts," he said. "There are lessons that I've learned throughout—humanity, respect and dignity and care for others and self-care—that I didn't understand when I was a high-flying corporate lawyer."
It's hard to believe Grant is in the position he's in now, considering he was at his lowest point during that summer of 2001.
"I never could have imagined that night [I attempted suicide] that 16 years later, I'd be leading a criminal justice agency and putting a message of hope and redemption out there, that's for sure."
For more information about the event, go to www.nantucketproject.com.