June 11, 2017
Obituary: Eric Squirrell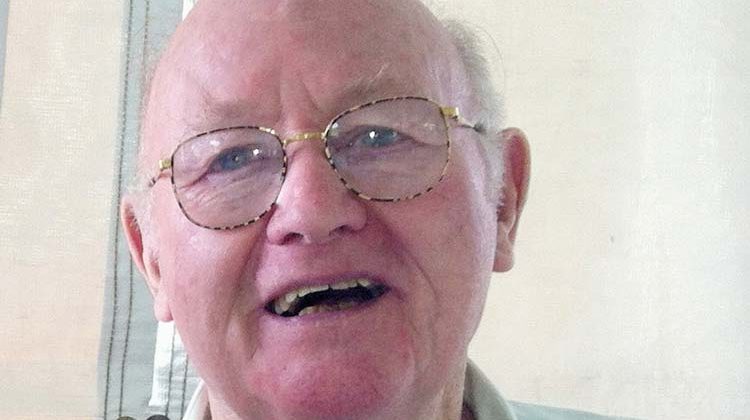 Eric John Squirrell, 83 years old, passed away May 6.
He was born June 28, 1933 in Hintlesham, Suffolk, England. He married Fiona Martin on March 30, 1963 at the Gidea Park and Squirrels Heath Methodist Church in Romford, Essex, England. Together, they immigrated to Old Greenwich in 1964, where they stayed and raised their family until moving to Somerville, Tenn., in 2014.
Eric John worked in the Electrolux factory in Old Greenwich until 1985, and also at many different restaurants and country clubs in the area as a waiter. He then opened E.J. Services, a landscaping business in Greenwich; he loved being outside.
Eric John coached soccer at the Old Greenwich Civic Center (now the OGRCC) for many years in the 1970's and 80's. His last team, the Catamounts, won the Southwest District 1985 League champions in the Connecticut Junior Soccer Association. Prior to moving to Tennessee, Eric John was a proud member of the Holly Hill Tones singing group. He especially liked singing duets with Fiona.
He is survived by his wife of 54 years, Fiona Squirrell, of Somerville.; his children, Christine Halmose and husband, Jack, Robert and wife, Anita, Susan Supliski, and Betty Tassone; seven grandchildren, Briana Quirk, Robin Robinson, Catherine and Carolynn Supliski, Mary Kate and Justin Halmose, and Michael Tassone, Jr.; and two great-grandchildren, Brennan Quirk and Zoey Robinson.
A memorial service will be held on Saturday, June 17, at 1 p.m. at the First United Methodist Church of Greenwich, 59 E. Putnam Ave., Greenwich.
Tags:
greenwich