June 8, 2017
Greenwich Library Kicks Off Summer Reading Program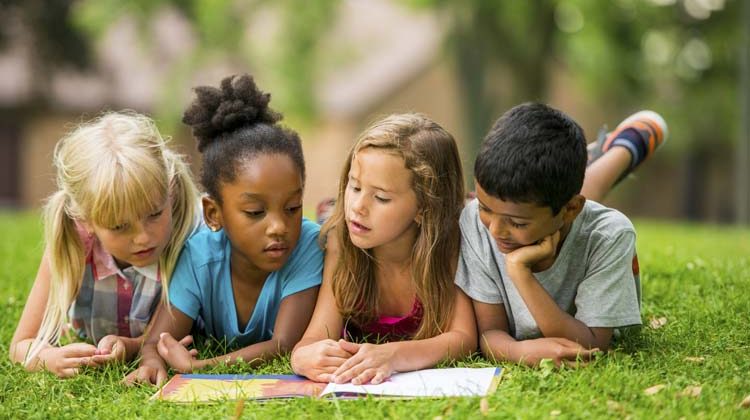 The theme of this year's Summer Reading Program at Greenwich Library is all about building – building a better world and building things that children can see and touch. The program features events and activities that encourage children to exercise their minds, celebrate creativity and try something new.
The goal of the program is to keep children reading during summer vacation so that valuable reading skills won't be lost.
Greenwich Library continues to support students at public and private schools through its extensive collection of books that are found on school summer reading lists. The offerings also include downloadable ebooks and audio books in support of the Greenwich School District's digital learning initiatives. Visit greenwich.lib.overdrive.com for the library's digital collection.
All children who are reading independently are welcome to join the Summer Reading Program. Students grades K-6 can register online or in person beginning Monday, June 12 at any Greenwich Library location. Register online at greenwichlibrary.org/children. Select Byram, Cos Cob or the Main Library summer reading program. Track your reading online, find out about special events and the prizes you earn when you reach your reading goals! Preschool children can join in the fun to earn small prizes in the Read-to-Me program at all Library locations. Visit the Library to register.
Cob Library: Yo-Yo Guy
On Tuesday, June 13 from 3:45 to 4:45 p.m., the staff and Friends of Cos Cob Library will present John Higby, Yo-Yo Guy. John has performed his high-energy comedy yo-yo show in 26 countries from Japan to New Zealand and holds the world Yo-Yo Champion title and 4 Guinness World Records. He has been featured on Discovery Channel's Time Warp, Comedy Central and the David Letterman Show. Weather permitting we will all meet on the library lawn at 3:30 p.m. for Summer Reading sign-ups and 3:45 for the show. No reservations required. For more information call 203-622-6883.
Main Library – ScienceTellers – Tall Ships & Pirate Tales
On Saturday, June 17 at 11 a.m., kick off your summer reading with ScienceTellers! People don't just build on land, they build on water too. Set sail with ScienceTellers on a thrilling action-packed adventure about a crew of quirky pirates marooned on a deserted island who must find a way to build a ship before all hope is lost. Planks, sails, rigging, rails… what else could a pirate ship possibly require? Throughout the story, volunteers from the audience will help explore the incredible science behind clouds, flash paper, air pressure, inertia, explosions and more. Door prizes and refreshments follow the performance. No tickets needed. All ages welcome. Doors open at 10:45. For more information call 203-622-7940.
 Byram Shubert Library – Nature's Architects
On Monday, June 19 from 3:15 to 4:15 p.m. attend the kickoff to register for the Summer Reading program and receive a reading log and a special prize! The library will present Nature's Architects, an amazing live animal show with Animal Embassy. Be amazed by the talents of a diverse group of Animal Ambassadors that build complicated structures: nests, webs, and homes to rear their young. Meet a living Red Foot Tortoise, a Mandarin Duck, a Chilean Rose-haired Tarantula, an African Hedgehog, Flower Mantis and more. This fun live animal show is appropriate for the entire family. No reservations required. For more information call 203-531-0426.
For more information about the Summer Reading Program visit greenwichlibrary.org/children
Tags:
greenwich
,
Greenwich Library
,
Summer Reading