June 5, 2017
AuthorsLive@Byram Presents Jane Wyker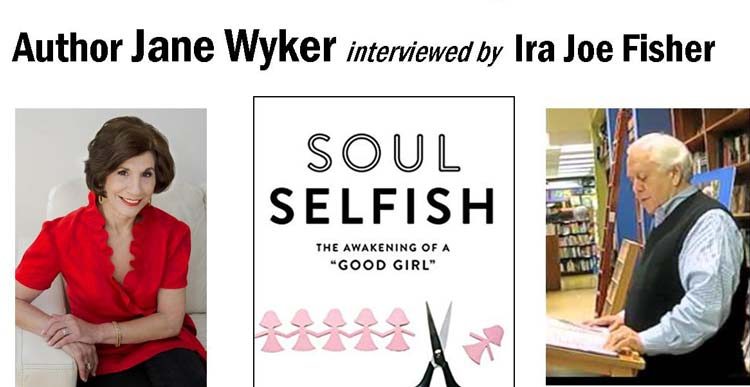 Author Jane Wyker will be in conversation with poet Ira Joe Fisher as she discusses her book, Soul Selfish: The Awakening of a "Good Girl," on Saturday, June 10 at 3 p.m., at the Byram Shubert Library.
In her recently published memoir, Wyker shares the experience of her 46-year inner journey. Working in over a dozen different psychological, mind-body and spiritual disciplines, she had the courage and faith to follow the guidance of many teachers, and ultimately her own soul. Now 81, she models a life that is created from within, demonstrating that sustained happiness rests upon soul connection.
A Cornell graduate and former elementary school teacher, Wyker was a pioneer in parent education, opening her Parents School in the '70s, before "parenting" was a word. When students requested private sessions, she started her 29-year Family Counseling practice. She later presented seminars in Fortune 500 companies, helping parents balance work and family, a topic she understood intimately as she managed her thriving career while raising four children and pursuing her spiritual growth.
The Byram Shubert Library is located at 21 Mead Ave. for more information, call 203-531-0426.
Tags:
AuthorsLive@Byram
,
byram
,
Byram Library
,
greenwich