May 29, 2017
Whitby Students to Host 'Photovoice' Event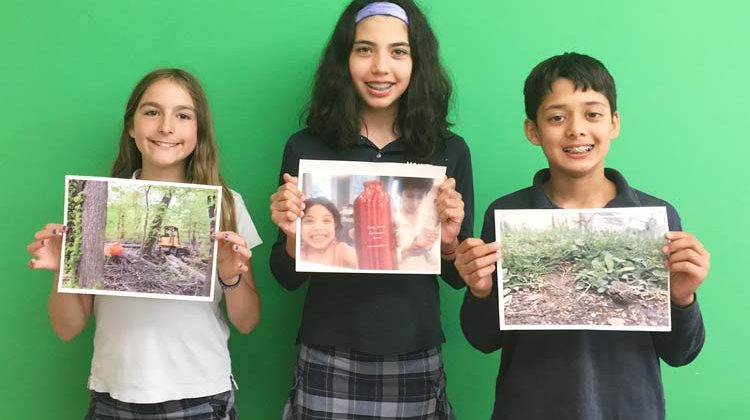 Sixth grade students at Whitby School are taking action on important environmental justice issues, ranging from bottled water to carbon footprints, by presenting research and photos on how these issues have impacted the local community at the second annual "Photovoice" event.
The students will present their Photovoice process and action ideas from 6 to 7 p.m. on Monday, June 5 at the Apple Store located at 56 Greenwich Ave.
The Photovoice project is part of the students' studies on Individuals & Societies and the concept of "grassroots," which teaches students to feel empowered to create change on a local level. The project will feature photographs and analysis from three different sixth grade classes, totaling submissions from 38 Whitby students.
"Given Apple's focus on creating sustained, positive change in its communities, we felt the local Apple store would be an impactful venue for this event," says Lindsay Sudeikis, an Individuals & Societies teacher at Whitby School who teaches her students about empowering change for a better community.
The event intends to highlight the complexity of selected environmental justice issues, and open up meaningful dialogue with members of the community in an effort to create a positive change. One participating student, Aveer Pandey, explored the issue of pesticides in communities and neighborhoods. "A neighbor suggested a certain pesticide to my family, and said it helped their garden. Since we liked it, we told another neighbor about it. This process keeps on going like a chain reaction until someone realizes it is impacting gardens in a negative way. We should value nature instead of hurting it, especially because nature creates the oxygen we need to breathe." Pandey believes that he could empower people to make his neighborhood, and Whitby School, a pesticide free zone.
"Last year, there were around 125 people that experienced the Photovoice event." Sudeikis says. "That is including parents, teachers, community experts, and the public. We hope to attract as many people this year and even more than that, we hope informed community action emerges from the evening!"
Tags:
apple
,
bottled water
,
carbon footprints
,
greenwich
,
Photovoice
,
research
,
Whitby