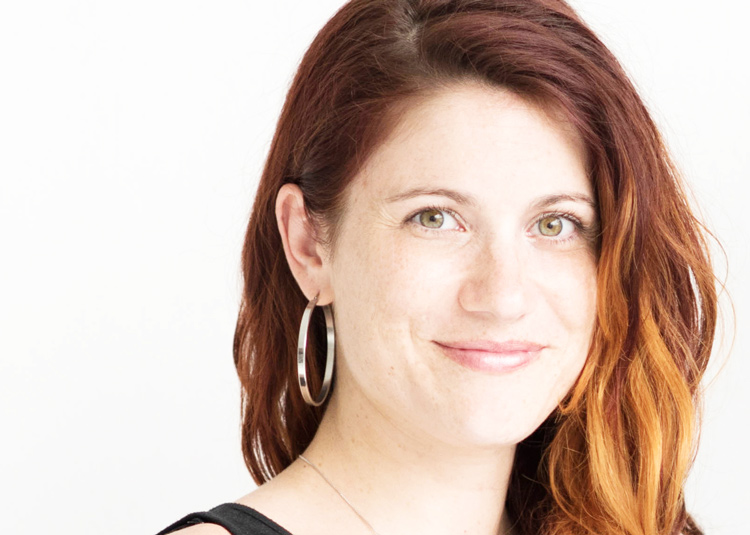 By Michelle Moskowitz
Sentinel Correspondent
In anticipation of the 3rd Annual Greenwich International Film Festival (GIFF), to be held June 1 to 4, there is well-deserved buzz around the festival's centerpiece film, "The Light of The Moon," an independent drama about one woman's struggle to regain normalcy in the aftermath of a harrowing sexual assault.
One of every five women has encountered or will encounter sexual violence at some point in their lives.
GIFF, a non-profit organization that bridges the worlds of film, finance and philanthropy, uses the power of film to serve the greater good as well as through support of its charity partners.
The film begins with a snapshot of Bonnie, the main character, played by a captivating Stephanie Beatriz ("Brooklyn Nine-Nine," "Short Term 12"), a young, vibrant, successful architect, living in Brooklyn with her longtime boyfriend Matt, played by Michael Stahl-David.
One night after being out late with a group of friends, Bonnie decides to walk the short distance home by herself, lost in the cacophony of loud music blasting on her headphones, when she is suddenly attacked and violated by an unknown man.
In the aftermath, Bonnie attempts to mitigate the circumstances of her attack by not disclosing what truly happened to her—she says she was mugged—but slowly she starts to crack and the dire consequences begin to surface.
Through close-up shots of Bonnie's evocative expressions in every scene, the cinematographer grips the audience and compels the viewer to pay close attention to Bonnie's life as it unravels; but moreso it asks the viewer to take an active, empathetic role in her struggle.
Bonnie is soon forced to reflect on the intimacy and the nature of her relationships—in particular with Matt, but also with her parents, friends, and work associates—as the assault impacts every facet of her life.
Through a series of events and precarious confrontations, with Matt and with a woman she sees walking alone one night in her neighborhood, she determines that help is imminent if she is to cope and gain the ability to move forward in her life.
In her first narrative feature directorial debut, the Emmy-nominated writer/director, Jessica M. Thompson, told this reporter that she felt compelled to tell this story because of the disturbing way women have been sexualized in the media, such as in "Game of Thrones" and "Girl with a Dragon Tattoo," which showcases a rape revenge story.
Moreover, a close friend of Thompson's in New York City was assaulted, and Thompson witnessed firsthand how it deeply affected her life on many levels, long after the attack had occurred.
"The Light of the Moon" had its world premiere at the SXSW Film Festival in March, where it won the Audience Award for Best Narrative Feature.
The 90-minute drama is a Social Impact Award Nominee and is sponsored by the Greenwich Sentinel in Partnership with the YWCA Greenwich.
"I wanted to make sure this film felt like an empowerment film for other survivors," said Thompson.
The film addresses many other important facets of sexual assault, such as the insensitive involvement of local authorities, people who place blame on the woman's role in an attack, and the minimal legal measures used to put assailants behind bars.
In the scene following Bonnie's attack, the audience learns quickly about the myriad medical protocols that women must contend with after a sexual assault, for example, enduring months of potent drugs to prevent sexually transmitted diseases, which not only have side effects, but also serve as a daily, pervasive reminder of one's attacker and its emotional repercussions.
Thompson said that Beatriz, while largely a comedic actor, has a powerful dramatic ability that would be perfect for the role. And she was adamant about using a female cinematographer, whom she felt would best capture the true, raw expression that Beatriz was able to summon.
Thompson added that the hardest part of making the film was securing the financing, as that area of the film industry continues to be largely dominated by men, many of whom were reluctant to get behind the film at first, but came through in the end.
"I hope this film can open the dialogue about sexual assault and provide a realistic point of view about this topic," said Thompson. "Including that of sexual harassment and the judgment of women."
The film screening is Sat. June 3 at 1 p.m. at Bow Tie Cinemas in Greenwich, with a second screening on Sun. at 1:30 p.m.
A town hall-style discussion will be held directly after the Saturday screening, featuring the principal cast members and the producers, and focusing on global "rape culture" and how film and media can be utilized to help stop the objectification of women.
This discussion will be moderated by Leslie Coplin, LMSW, Prevention and Outreach Coordinator of Domestic Abuse Services at the Greenwich YWCA.
The four-day film festival will feature more than 60 international film premieres and screenings, a star-studded opening night party with FLO-RIDA, educational panels and engaging workshops, as well as the Changemaker Honoree Gala featuring Renee Zellweger, Christy Turlington Burns, and Andrew Niblock, head of the lower school at Greenwich Country Day School and an advocate for the fight against ALS, which he was recently diagnosed with.
Visit greenwichfilm.org for more information and to purchase tickets.
Tickets can also be purchased at the GIFF box office located at 22 Railroad Ave., Mon. through Sat. 11 a.m. to 6 p.m., and Sun. noon to 4 p.m.