May 27, 2017
Land Trust Partners with Community to Preserve Land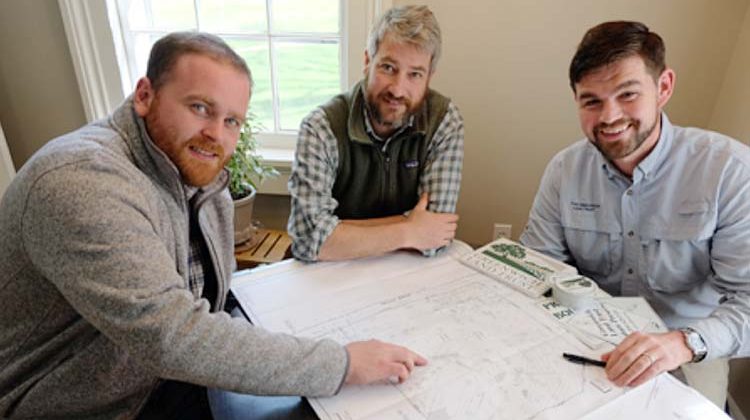 The Greenwich Land Trust added nearly two acres to its current 748 acres of protected land and what a difference they will make. The Land Trust's newest sanctuary sits amid homes, an office park, a US Post Office and busy streets making this green space all the more precious to the Town.
The former single-residence site has been considered for various residential development plans. Greenwich Land Trust worked with the community to acquire and preserve the site as open space, avoiding any potential impact on waterways, wetlands and the loss of green space in an area where it is scarce.
With funds raised from over 50 donors, Greenwich Land Trust acquires the property to be protected as an open space preserve in perpetuity. With surprisingly diverse topography and habitats, its conservation value is significant. A steep forested slope with exposed granite ledge sits at its center. Wetlands and a small, shallow pond at its northwest corner contain native wetland plants and provide needed water filtration, storm-water capture and potential flood mitigation. The area drains into the Byram River.
In order to restore its conservation value, donors also provided funds to clean up remnants of the house foundation and driveway, remove invasive plants and establish a native plant meadow and several other projects to address safety and restoration concerns.
"The property holds terrific potential as a nature preserve that will provide vital protection for local flora and fauna" says Steve Conaway, conservation director of the Land Trust. "Restoration of native species will take time but we are excited by the enthusiasm and support we have experienced for the project."
The Greenwich Land Trust actively stewards its preserves to maintain a diversity of native plant species and wildlife habitats. Land Trust protects almost 20 acres in several preserves within this southwestern area of Greenwich.
Greenwich Land Trust preserves include many interesting examples of neighbor-initiated land preservation projects, each with unique history and features. Fisher Field on Round Hill Road, a nearly 6-acre meadow bordered by stone walls, offers one of the most beautiful sunset scenes in Greenwich as well as grazing space for horses. The Land Trust acquired the field in 1999, a last undeveloped piece of the 210-acre Sabine Farm, with donations from neighbors, the Fisher family and many others.
On Sterling Road in Greenwich, neighbors raised funds to purchase 5 acres to protect it from development. In subsequent years, additional land was donated to create an 18-acre greenway. Just this past year, the Land Trust received an additional gift in the area of four acres. Over time, gifts of land may combine to create valuable wildlife corridors for conserving natural resources.
"The Land Trust accomplishes its mission through the foresight and generosity of its neighbors.  All that we do is made possible by community support. We are eager to work with property owners and neighbors who wish to partner with us on land preservation efforts," says Will Kies, Land Trust executive director. While land donors rely on their own legal and financial advice, the Land Trust can assess the conservation value and stewardship needs. Its mission is to protect natural resources and habitat, including waterways and create greenways that benefit the health of the community. More information is available on their website gltrust.org
The Greenwich Land Trust works every day to protect the health and beauty of our community through open space preservation and environmental education. Founded over forty years ago, it now protects and cares for 750 acres of diverse habitat including woodlands, meadows, orchards and tidal marshes. The Land Trust is a member-supported, nonprofit conservation organization open to all. Learn more at www.gltrust.org.
Tags:
greenwich
,
greenwich land trust
,
land
,
preservation