April 28, 2017
Editorial: Summer Fever Musings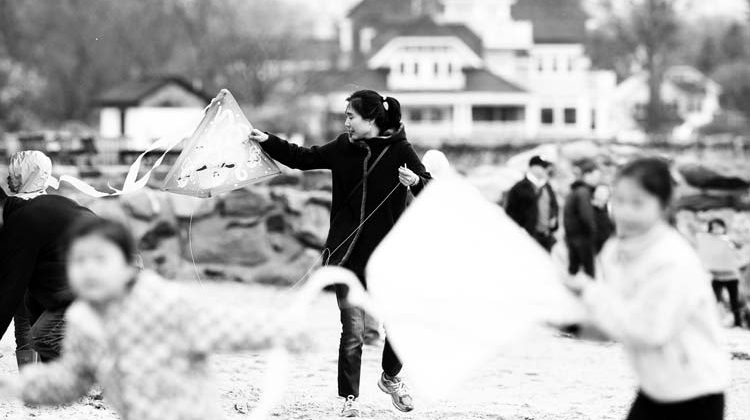 While the week started out blustery and rainy, today and tomorrow are bringing in sunny weather in the 70s. It is kicking our "summer fever" emotions into high gear.
Summer fever? That time of year, just before summer actually arrives when you want to try something new, have fun, throw your responsibilities into the air. It is a holdover from childhood, when the last day of school meant exactly that, no more responsibilities, we could embark on whatever adventure we wanted to. As adults we no longer have that luxury; well, at least, many of us do not. We may still get the summer fever jolt, but it comes with adult parameters and responsibilities.
When we think of summer, it all begins with Memorial Day weekend and the Greenwich Town Party, affectionately known as simply "GTP." If Memorial Day weekend is the official start of the summer, then GTP is the official first party of summer—and what a great one it is. Where else does our entire community come together in celebration? The organizers and founders, including Ray Dalio and Patrick Durkin, have done an amazing job over the years of creating an exciting and fun event that has something for everyone.
They do this for our community, and at the same time GTP helps us better understand our community and those in it. This year, they are again celebrating heroes throughout our community. They are asking for you to nominate people who make Greenwich the best place to live—teachers, coaches, first responders, neighbors, etc. What a great way to hear from others about what makes our community so special. You can visit their website to nominate your hero.
The following week, our state legislature is schedule to adjourn. We wish they would get summer fever now. Have you been following what has been happening in Hartford? In a nutshell (no pun intended, we promise) our state is $1.7 billion (yes, with a "b") in the red for the 2017/18 budget year and even worse for the following year. To the Governor's credit, he said tough choices needed to be made to balance our budget, choices that did not include tax increases. He also said he would not run again for governor, so he is a bit of a "lame duck" at this point.
The Democrats put forward a $41 billion budget, but failed even to get enough Democrats to support it. So it remains in committee. That is not the worst thing that could happen to it. It was filled with tax increases and spending increases. Spending increases? You would think that simple math skills would dictate curbing spending significantly, but that concept is lost on some in Hartford.
Luckily, it looks as though the proposed tax increase on hedge funds will die an unglamorous death. We hate to speculate what would happen to one of the most mobile industries, so prevalent in our town, if it passed. Maybe a little Summer Fever will unleash some bipartisanship and the desire to do what it right for our state.
We would not want the legislature remain in session all summer, would we?
Of course, we have to get through spring (spring fever anyone?) before we can get to summer. For many, this is a season of transition as the school year begins to wrap up. Many will be transitioning from middle school to high school to college to the "real" world. Those transitions can be tough on both the student and the parent. S
ome will be returning, reluctantly, to their childhood bedrooms. Be patient. Stress has a way of passing quickly if we let it. Remember to celebrate the accomplishment that just occurred before fretting about next steps. We sometimes have a way of racing to the next "thing." Enjoy the spring, and summer, fevers with the appropriate boundaries and responsibilities. 
Tags:
greenwich