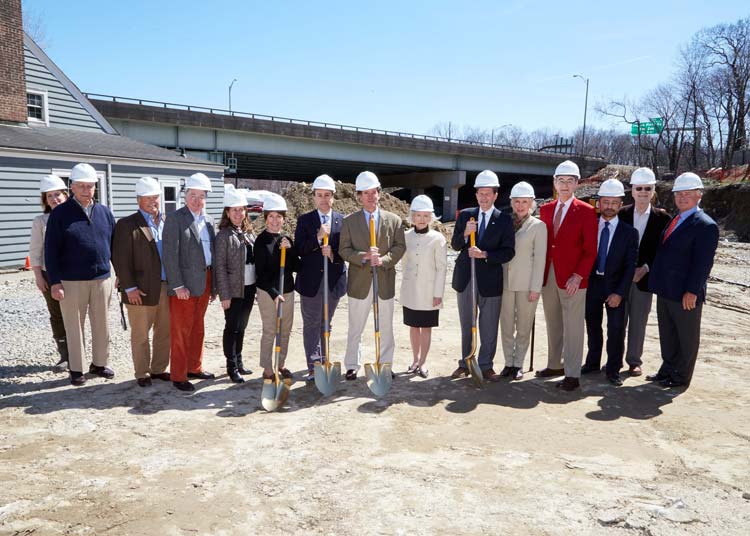 A major milestone is being celebrated for the Reimagine the Greenwich Historical Society Campus Campaign with the official launch of the construction phase of the new campus. First announced to the public in November of 2015, the visionary $18.5 million campaign will enable the Historical Society to dramatically transform its campus to provide better access to its facilities and enrich its education and preservation programs.
"We are extremely grateful for the outpouring of support from the community for our Campaign, which will have lasting, positive impact on the cultural and educational life of Greenwich," says Peter Malkin, Capital Campaign Chairman. "This generosity, coupled with our extraordinary dollar-for-dollar matching gift from anonymous donors for the first $6.75 million raised, has given us the funding required to begin reconstructing the campus. The expanded facility will enable us to realize our dream for a historical society that will rank among the nation's finest, preserving Greenwich's unique history and providing a powerful educational connection for future generations."
The Historical Society is on target to complete the construction for a grand Re-opening in fall 2018.