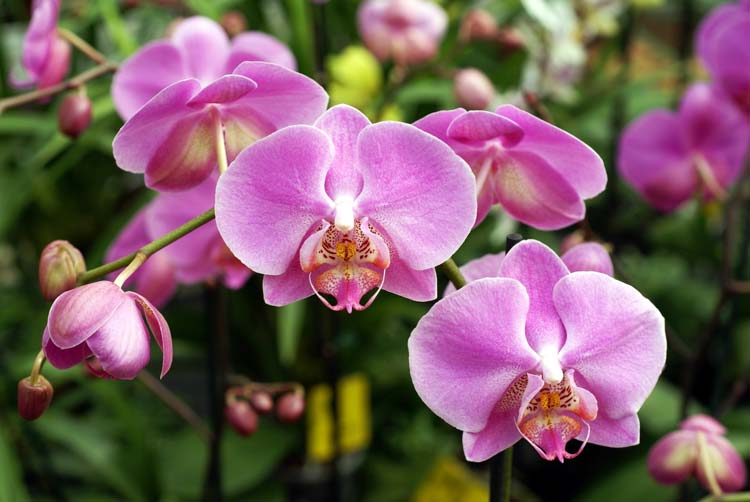 By Michelle Moskowitz
Spring renewal was the central theme at last Saturday's fundraiser for the Greenwich Center for Hope & Renewal, a faith-friendly professional counseling and resource center.
Seventy guests gathered for the evening event, held at McArdle's Florist & Garden Center, elegantly transformed into a delightful and abundantly fragrant soiree, designed to raise awareness for mental wellness.
Established in 2007, the GCHR is a non-profit, community-based organization, providing therapeutic services in four key areas: counseling, renewal groups, educational seminars & workshops as well as professional training and supervision geared toward healing and strengthening individuals and families in a private setting.
Located in backcountry, at 237 Taconic Road, the GCHR has touched the lives of thousands in Fairfield county, with over 12,000 seminar attendants and training services provided to more than 3,000 professionals.
The center offers on-going weekly renewal groups offering guidance and support for issues such as grief counseling, sexual abuse recovery, and setting boundaries, aimed at educating people to foster healthy, life-long relationships as a prevention mechanism.
The focus of the event was not only to increase awareness of the many programs offered by the GHRC, but more important, to raise funding for their Scholarship Hope Bank.
The fiscal goal was to raise $50,000, which would provide over 400 therapy sessions, enabling up to 100 people to receive the support services they need.  By the end of the evening, they raised $33,250.
According to Rev. Dr. Heather Wright, executive director of the GCHR, there has been a 52 percent increase in their client base seeking counseling services in just the past two years.
She says many people are struggling with issues such as substance addiction, depression, and abuse.
Rev. Dr. Wright said the objective of the evening was to provide guests with myriad ideas of renewing one's space externally, (through re-decorating, re-purposing and the infusion of plants and florals), which can in turn enhance one's internal state of well-being.
The roster of panelists included Greenwich Redesign, James McArdle and Joseph Dermody.
After guests mingled and enjoyed light hors d'ordeuvres, Ann Lockyer and Becky Hughes, co-owners of Greenwich Redesign, who specialize in high caliber home staging and interior redesign services, kicked off the night.
They showcased several of their "renewal" and "transformative" projects as guests seemed to particularly enjoy the 'before and after' photos, based on their enthusiastic reactions.
They also discussed how the use of paint was metamorphic, and that by infusing a "pop of color" through decorative accents, can refresh anyone's living space, in an inexpensive and simple way.
James McArdle, host of the evening and a board member of the GCHR, delivered a lively presentation on how the usage of certain springtime plants and flowers (which he identified for the crowd) can provide an instant makeover for any space, as well as provide limitless health benefits.
"Eighty percent of our lives are indoors today, and as a culture we are experiencing a nature deficit, which affects our mental health," said McArdle.
"Plants not only improve one's décor naturally, but they guard against indoor air pollution by giving off oxygen as well reducing the number of coughs and colds we get throughout the year," added McArdle. He also addressed which plants are best suited for low-light spaces such as the snake plant and the Chinese evergreen plant.
The last presenter for the evening was Joseph Dermody, a Greenwich based interdisciplinary artist, musician and designer.
Dermody has received nine awards for his work, including spotlights in The New York Times and Architectural Digest.
He demonstrated how upcycling and repurposing everyday items, such as pots and old vases, can bring new life to old objects.
"Being creative is a therapy in itself," said Dermody. "I'm happy to be supporting a center that is about hope and revival."
Today, one of the primary areas of focus at the GCHR is on marriage and couples counseling.
They are currently offering the following course: "Connection Course: A Relationship Education Experience for Married Couples."
George Faller, a licensed marriage and family therapist and global trainer for Emotionally Focused Therapy (EFT), has worked successfully with numerous couples, saving their marriages by identifying negative interaction patterns and helping couples to understand a family's emotional dynamics.
He is instrumental in helping his clients optimize their ability to regulate emotions through this proprietary therapy program.
Faller, who has been with the organization for eight years, was a former NYPD police officer and fireman who was a first responder during 911.
After 911, he attended therapy sessions and decided to pursue a career in therapy to help people as he always has, but in a different way.
"People are much more isolated today. Families are getting smaller, houses are getting bigger and yet we are becoming the most anxious and depressed culture," said Faller.
"It's about the quality of engagement couples have with one another, that's what is important."
"It's impossible for couples to grow by avoiding the stress in their relationship. You don't grow without it."
Rev. Dr. Wright and Faller have co-authored the book, "Sacred Stress: A Radically Different Approach to Using Life's Challenges for Positive Change."
When asked how Rev. Dr. Wright maintains her own strength, calm, and mental wellness, she replied,
"What keeps me going is that moment with a client, when I witness that glimpse of hope within them – their hope and desired to be renewed.  That's a victory."
Contributions to the Scholarship fund can be made by donating online at www.hopeandrenewal.org/contributing/ or calling (203) 340-9816.
For more information on the designers featured at the event, please visit the following: