December 15, 2016
Brunswick Wrestling Takes Down Choate 58-16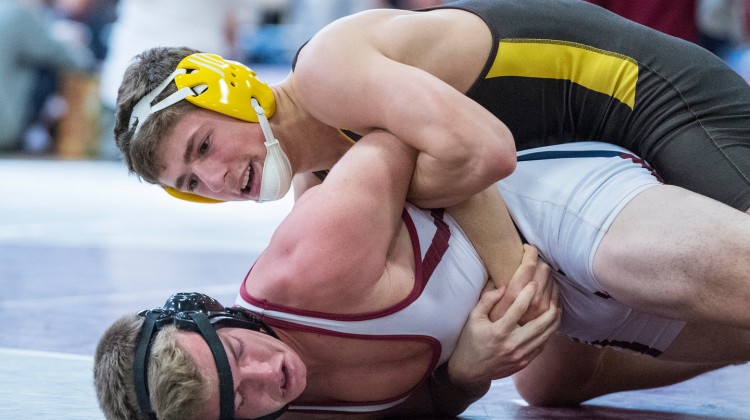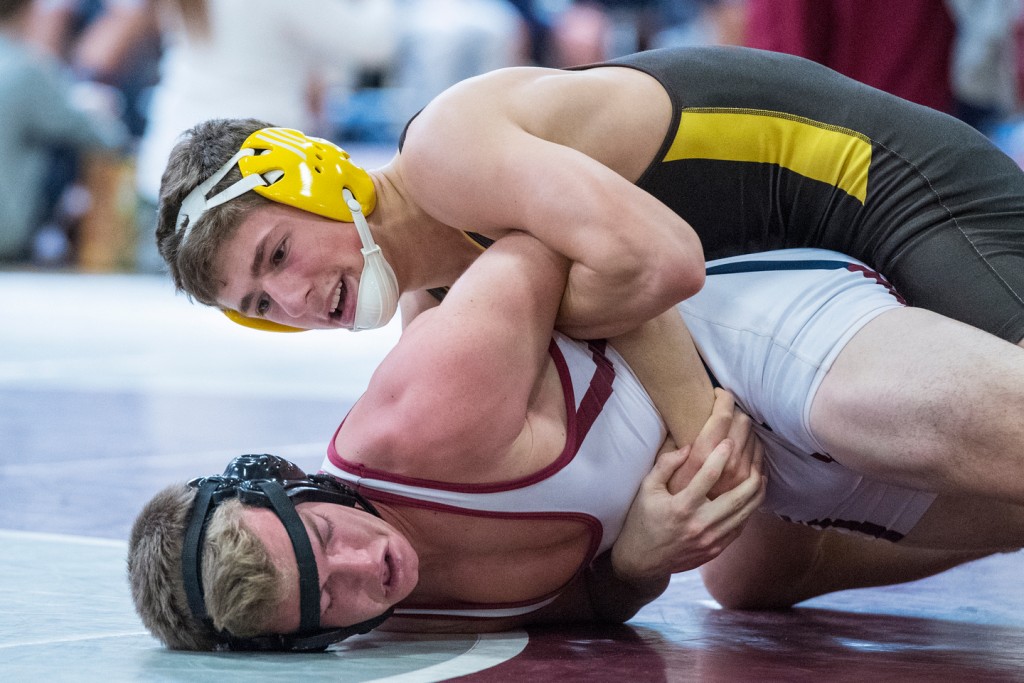 Brunswick (5-1) outwrestled a talented Choate squad 58-16, picking up six pins in the contest. Up next for the Bruins is the Battle on the Bay tournament hosted by Tabor Academy on Saturday, December 17.
The 5-2 Wild Boars, a team with notable wins over Andover and Tabor, won the opening match, but dropped the next 10 of 11 against Brunswick. The Bruins picked up five wins by pinfall during the run, building an insurmountable lead heading into the final two matches of the day.
Some key highlights included an anticipated rematches at 182, as senior Aiden Reynolds (9-1) earned a 4-2 decision over Choate's Samuel Grabowski-Clark, avenging a loss in last year's New England Tourney.
At 138, Harry Fett (9-2) picked up a pin-win in the third period win against a 2016 Class A finalist.
Additionally, pins were earned by Andrew Hennessy (7-2), Lachlan Rosato (9-1), Emmett Bell (5-5), John DeLucia (9-0), and Jimmy McMachan (4-3).
Results:
132: Samuel Madden (CRH) over Brooks Hennessy (BRSC) (Pinfall)
138: Harry Fett (BRSC) over Fallou Babou (CRH) (Pinfall)
145: Emmett Bell (BRSC) over Faisal Nazer (CRH) (Pinfall)
152: John Delucia (BRSC) over Mpilo Norris (CRH) (Pinfall)
160: Joseph Bradley (CRH) over Alex Tucker (BRSC) (Pinfall)
170: Timothy Saunders (BRSC) over Jack Fiala (CRH) (Maj. Dec. 9-0)
182: Aiden Reynolds (BRSC) over Samuel Grabowski-Clark (CRH) (Dec. 4-2)
195: Jack Ocken (BRSC) over (CRH) (Forfeit)
220: Lachlan Rosato (BRSC) over Colin Myles (CRH) (Pinfall)
285: Jimmy McMachan (BRSC) over North Peters (CRH) (Pinfall)
106: William Donovan (BRSC) over (CRH) (Forfeit)
113: Rishi Das (BRSC) over Chanin Toh (CRH) (Dec. 9-2)
120: Matthew Cuomo (CRH) over Dylan Reynolds (BRSC) (Maj. Dec. 13-4)
126: Andrew Hennessy (BRSC) over Daniel Ward (CRH) (Pinfall)
Tags:
Brunswick Wrestling
,
Choate wrestling