December 6, 2016
Chang Wins MTNA State Piano Competition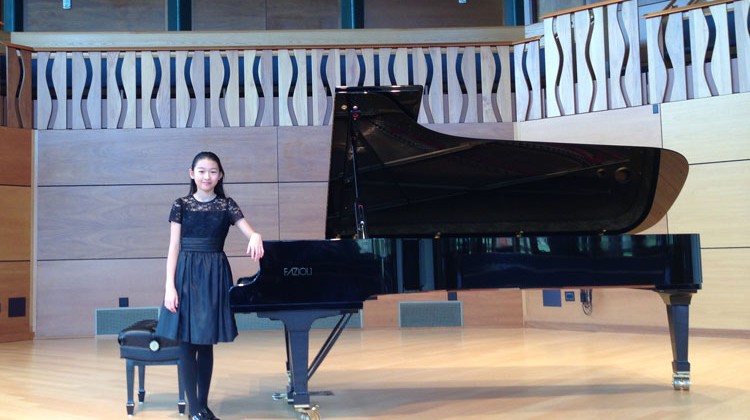 Greenwich's Stephanie Chang is a Division Finalist in the Music Teachers National Association (MTNA) Junior Piano Competition. Chang will travel to Boston, Mass‪, in January to compete as a Division Finalist in the Junior Piano Competition.
Chang earned this opportunity after winning the state level of MTNA Junior Piano Competition held at Lakeville Oct. 31‪.
A sixth grader at Eastern Middle School, Chang has been studying piano for six years with Svitlana Fiorito.
The Eastern Division competition will take place Jan. 7-8, 2017 in Boston, during the MTNA Eastern Division Conference. The winner of this competition will compete in the National Finals during the MTNA National Conference in Baltimore, Md. in March.
The three-tiered MTNA competitions begin at the state level. One winner selected from each State Competition advance to the division competition. Division winners then proceed to the National Competition Finals.
For more information about the MTNA National Competitions, including competition rules and applications please contact ‪888-512-5278, ‪mtnanet@mtna.org or visit ‪mtna.org
Tags:
greenwich
,
MTNA
,
Music Teachers National Association
,
State Piano Competition
,
Stephanie Chang