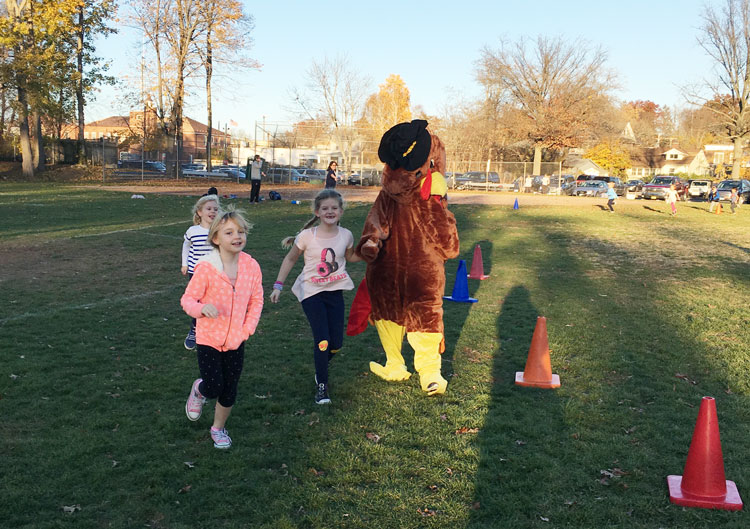 Old Greenwich Elementary School held its annual "Trot for Turkeys" on Nov. 18.
Alison Brush, a representative from the Greenwich Department of Social Services, spoke about how the children and families participating would help needy Greenwich families this Thanksgiving with their donations.
Participants made a suggested $5 donation and joined in a warm up led by OGS gym teacher, and then 'trot' around the field before enjoying refreshments.
The event raised $865. The money will be donated to Greenwich Social Services.