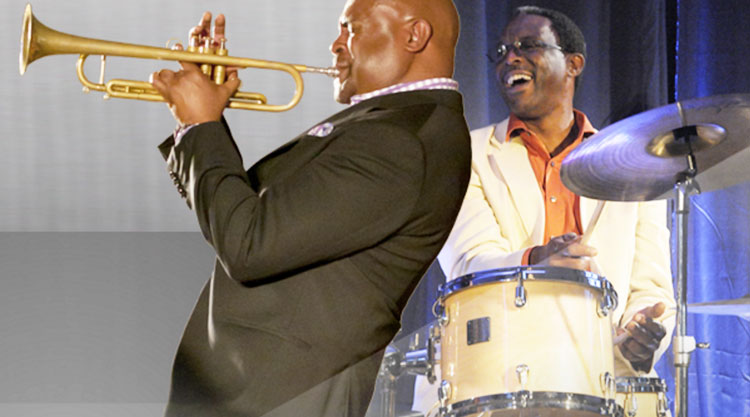 For one autumn evening, St. Bede's Chapel will be turned into the region's hottest jazz club, with the mission of raising much-needed funds for music education.
On Saturday, Nov. 5, BackCountry Jazz will present a special concert at St. Bede's Chapel on the grounds of Carmel Academy, 270 Lake Ave. Led by renown tenor saxophonist Bennie Wallace, the performing ensemble will feature some of the finest talent on today's jazz scene, including trumpet great Terell Stafford, guitarist Bobby Broom, and legendary New Orleans drummer Herlin Riley. Doors open at 7 p.m., and music begins at 7:30 p.m.
All proceeds will benefit BackCountry Jazz's music education programs.
St. Bede's Chapel has a fascinating history, dating back to its consecration in 1909 as part of the famed Rosemary Hall girls school (now Choate Rosemary Hall in Wallingford). The chapel's granite walls, handmade English glass, old-world charm, and unique acoustics serve as the perfect backdrop for this special concert.
"Jazz is a uniquely American art form," says Bennie Wallace, who also serves as BackCountry Jazz's artistic director. "But music education is often one of the first budget lines on the chopping block when schools fall victim to funding cuts." Through the generosity of private support and grants from Fairfield County's Community Foundation, Newman's Own, Cultural Alliance of Fairfield County, and CT Office of the Arts, BackCountry Jazz stepped in to meet the rising need for quality music education programs for underserved students in Fairfield County. "Jazz is the ideal form to awaken a love of music. Kids can relate to the spirit and feel of this music because it is an integral part of our culture. Elements of jazz are found in all American music of the last hundred years," adds Wallace.
Founded in 2007, BackCountry Jazz is a registered 501(c)3 nonprofit organization dedicated to presenting outstanding concerts with major artists and rising jazz stars, and to promoting music education programs for young people. Its free programs include the BackCountry Jazz Summer Music Camp for Bridgeport Public School children, the After-School Program, scholarships, instruments, workshops, master classes and exciting concerts and events with artists and educators who perform and teach at the highest level of excellence. Through its programs, BackCountry Jazz celebrates, preserves and expands the rich tradition of America's art form, Jazz.
For more information about BackCountry Jazz and to purchase tickets for the Nov. 5 concert, please visit backcountryjazz.org or e-mail jeanette@backcountryjazz.org or call 203-561-3111.