October 28, 2016
Greenwich Education Group to Screen Polar Expedition Film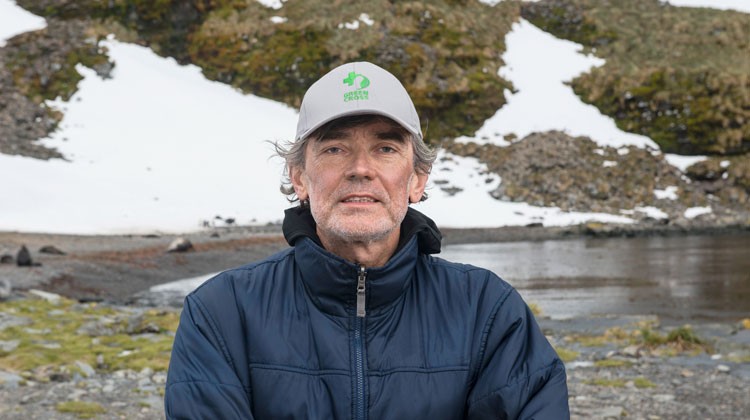 Greenwich Education Group invites the public to a screening of The Pursuit of Endurance, a film that documents a new polar expedition that follows in the footsteps of the famous Antarctic explorer Ernest Shackleton. The screening is scheduled for Wednesday, Nov. 2 at the Cole Auditorium, Greenwich Library.
Doors open at 6:30 with the screening at 7 p.m. followed by a discussion and Q&A about the film with entrepreneur, veteran adventurer, environmental advocate, and author, Luc Hardy.
This event is presented in partnership with the Garden Education Center of Greenwich's Fairchild Challenge Greenwich Youth Film Festival 2017. The documentary is based on an original idea, conceived by Luc Hardy, to retrace the 1914 Ernest Shackleton expedition to Antarctica. It is produced by Sagax Entertainment and co-produced by Puzzle Media.
Admission is free and autographed copies of the book The Pursuit of Excellence will be available for purchase with a portion of the proceeds to benefit the Greenwich Education Group's Foundation Scholarship Fund.
Victoria C. Newman, Founder and Executive Director of the Greenwich Education Group commented, "Shackleton's story and the amazing leadership he showed during this ordeal has gone down in history as a testimony on man's ability to persevere and endure incredible hardship. The courage shown by the members of the new expedition while reliving the hardships and overcoming the obstacles faced by the original group of explorers equally represents an amazing ability to push beyond the normal bounds of human endurance and a passion to achieve the seemingly impossible."
More information about the Fairchild Challenge, enrollment forms, and details can be found at fairchildatgec.org
Tags:
film
,
greenwich
,
Greenwich Education Group
,
Polar Expedition
,
The Pursuit of Endurance