October 18, 2016
Cantlon joins ONS Sports Medicine Team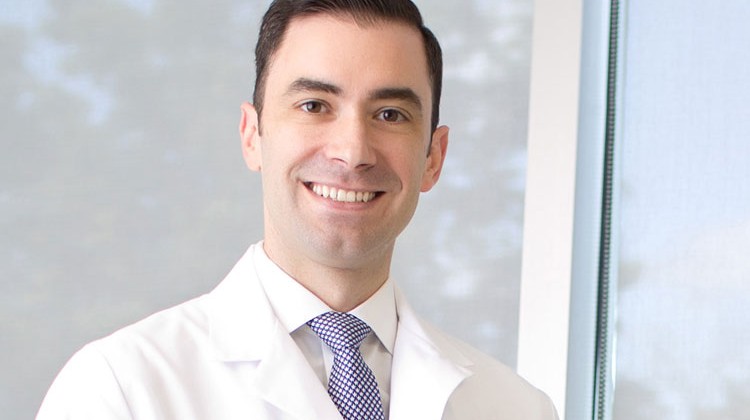 Orthopaedic and Neurosurgery Specialists (ONS) announced that orthopedic surgeon and fellowship-trained hand, wrist, and upper extremity specialist, Dr. Matthew B. Cantlon, has joined the ONS team. Cantlon's expertise includes treatment of arthritis of the hand, wrist and elbow, fractures of the hand and upper extremity, nerve compression syndromes of the upper extremity including carpal tunnel and cubital tunnel syndromes, treatment of masses such as ganglion cysts, and rehabilitation of sports injuries of the hand and upper extremity.
Cantlon has extensive training in the most current surgical techniques including the breakthrough Wide-Awake hand surgery, which uses only local anesthesia and allows for faster recovery and fewer post-operative complications. He is surgically skilled in microsurgical nerve reconstruction, arthroscopy the wrist and elbow, tendon and ligament repar and reconstruction, and hand, wrist and elbow replacement.
Cantlon earned his medical degree at Columbia University, College of Physicians & Surgeons and completed his residency training in Orthopedic Surgery from NYU Langone Medical Center, Hospital for Joint Diseases. He completed fellowship training in Hand and Upper Extremity Surgery at Thomas Jefferson University, Rothman Institute. Dr. Cantlon holds a Bachelor of Science degree in Electrical and Computer Engineering from Cornell University.
A native of New Canaan, Cantlon has served as a hand and upper extremity physician to the Alvin Ailey American Dance Theater group, the Long Island University and New York University Athletics teams, and the New York Public School Athletic League (PSAL), High School Football.
"Dr. Cantlon will be a great asset to our practice as we meet the growing demand for specialized orthopedic care in Fairfield and Westchester counties," said Dr. Seth Miller. "His superb training and accomplishments reflect the ONS standard of providing the highest level of personalized care to our patients."
For more information about Dr. Cantlon or the services provided by the specialists at ONS, visit ONSMD.com.
Tags:
greenwich
,
ONS
,
Orthopaedic and Neurosurgery Specialists