October 7, 2016
Greenwich Swim/Dive Team Tops Tigers in Battle of Unbeatens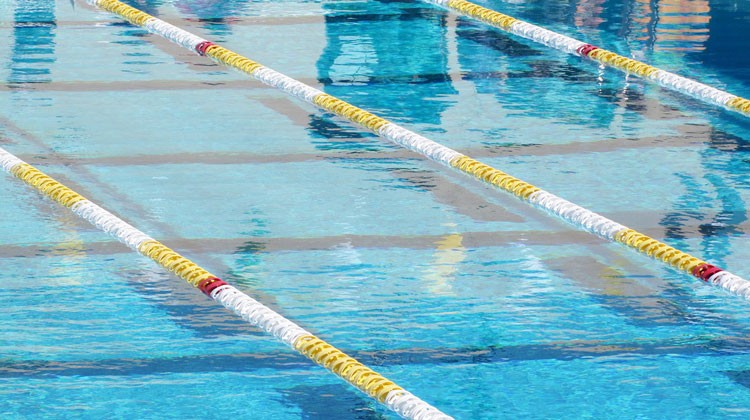 By Paul Silverfarb
Sentinel Editor
The Greenwich High School girl's swimming and diving team knew they needed some big time performances if they were going to get past Ridgefield High School Friday afternoon.
The Lady Cardinals and Tigers entered the swim meet at Greenwich High School with undefeated dual meet seasons. However it was Big Red that left the pool with its perfect season in tact, as they had a meet to remember and came away with the thrilling 112-74 victory.
"I couldn't be more pleased with today's performance," Greenwich head coach Lorrie Hokayem said. "The divers were outstanding once again and we had some amazing swims in each of the events."
And to say that Greenwich spread around the good times would be an understatement. Whether it was Kelly Montesi's nail-biting victory over Marcie Maguire, one of the top swimmers in the 100-yard butterfly, or Julia Merrill and Lilly Clisham posting season-best times in the 100-yard freestyle and 500-yard freestyle respectively, or the diving duo of Saylor Kirsch and Kate Russack smashing school records, Big Red was on its game.
Montesi finished the day with two victories overall. In that 100-yard butterfly event, Montesi touched the wall first overall, posting a time of 57.51 seconds. She just edged out Maguire, who took second with a time of 57.62.
Not to be outdone was her performance in the 200-yard individual medley, as she beat Ridgefield's Lindsay Gordon by just under three seconds. Montesi's time was 2:11.31, while Gordon touched the wall with a time of 2:14.37. Greenwich's Kate Ennis took the bronze with a time of 2:18.62.
Merrill was also lights out for Big Red on the day. In the 100-yard freestyle she was in a battle for first place with teammate Emily Warner. However it was Merrill who finished tops with a time of 54.61. Warner was right behind, taking the silver a time of 54.78.
In the 50-yard freestyle, Merrill grabbed second overall, finishing with a time of 25.24 and just edged out teammate Taylor Schinto, who took third and a time of 25.83.
Another first place performance came from Clisham. In the longest event of the day, the 500-yard freestyle, she took top honors by netting a time of 5:15.47. Teammate Kortney Knudsen finished third with a time of 5:27.30.
Competing in the 200-yard freestyle, Clisham grabbed the bronze against the Tigers, taking home a time of 1:59.32. Teammate Warner finished one spot better, netting a time of 1:57.80 and was mere inches away from the top time of 1:57.66.
In the 100-yard backstroke, Ainsleigh Winget was another Greenwich athlete finishing tops, posting a time of 1:02.63. However it was a challenge for the gold, as teammate Christine Flood was second and had a time of 1:02.95.
Adding some key points for Big Red was Emma Himes, who ended the day third overall in the 100-yard breaststroke with a time of 1:13.91.
While the Cardinals had some stellar individual swims, they were outstanding on the diving board, once again finishing three divers in the top three.
Kirsch and Russack not only finished in the top two, but both broke school records. Kirsch posted a score of 275.90, while Russack wasn't far behind with a score of 270.90. In third Annabelle Pollack netted a point total of 238.28.
Big Red also contributed in the relay events, placing tops in all three events. The best of the day came in the 200-yard freestyle relay, as Merrill, Louisa Bjerke, Warner and Schinto were in a back-and-forth battle with Ridgefield. However at the end of the day both teams finished the event tied for first, posting a time of 1:41.53.
In the 200-yard medley relay, it was Schinto, Himes, Montesi and Winget who grabbed the gold and a time of 1:52.55, over a second quicker than Ridgefield.
It was another close battle in the final event of the day, the 400-yard freestyle relay, as the team of Warner, Bjerke, Merrill and Montesi took home first place and a time of 3:42.01. Ridgefield placed second with a time of 3:42.52.
Tags:
Big Red
,
CIAC
,
ctdive
,
ctswim
,
FCIAC
,
GHS
,
greenwich
,
Greenwich Dive
,
Greenwich Swim
,
Lorrie Hokayem