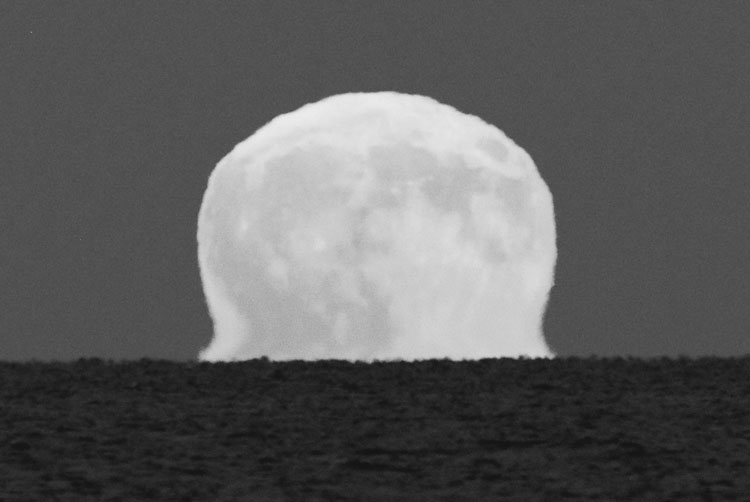 Fall seems to be getting her grip firmly on us now. This past week has seen, we believe, the last of the summer-like heat. We witnessed the dramatic rise of the Harvest Moon last Friday. Facebook was flooded with images from around town. The nights are getting cooler and we are settling into a nice rhythm of daytime obligations and weekend opportunities.
Last weekend was a non-stop kaleidoscope of events, beginning with the Boys & Girls Club Mardi Gras-themed fundraiser. Saturday was the Classic Sailing Regatta at Indian Harbor Yacht Club. Our part of the Sound was filled with sailing vessels from a bygone era (one was 80 years old) in friendly competition for bragging rights as the fastest among their peers. Sunday's threat of rain held off long enough for parishioners of Christ Church to gather in front of the Tomes-Higgins House and celebrate the beginning of their fall programs. Later that day, just about every dog in town held an impromptu convention as they and their owners made their way to Roger Sherman Baldwin Park for Adopt-a-Dog's annual "Puttin' on the Dog" event. This weekend looks to be busy as well.
September begins anew a busy time of year in Greenwich, but a fun-busy. Many of our terrific non-profits hold events to raise awareness and funds. One of our favorites, the Greenwich Land Trust's annual Go Wild! event, is this weekend at the polo field at Conyers Farm. Our Democratic and Republican parties will each host picnics this weekend to kick off the local political campaigns. We are trying to find time to see The Beatles: Eight Days A Week: The Touring Years. Directed by Greenwich's own Ron Howard, we hear great things about this film. It is playing the beautiful Avon Theatre in Stamford.
Of course, if you are a foodie, The Greenwich Food and Wine Festival is the place to be this weekend. Lots of terrific food to satiate your appetite and great music on Friday and Saturday, including Kevin Bacon and his brother and Ziggy Marley carrying on his family's reggae tradition. And if you are really a foodie, plan ahead for the Greenwich Restaurant Week in early November.
There is a lot going on, and much of it is outdoors. We all have that mostly unspoken desire to do as much outdoors over the next month or so as we can, because soon the weather will turn and we will be focused on indoor pursuits. Apple picking, pumpkin patches, corn mazes—all great reasons for enjoying a crisp fall afternoon when the air is fresh and the blue in the sky a little more striking.
We came across an interesting quote from Henry David Thoreau recently. He said: "I would rather sit on a pumpkin, and have it all to myself, than be crowded on a velvet cushion." Two things came to mind. One, sitting upon a pumpkin sounds uncomfortable unless it is large enough. Two, Henry David Thoreau lived for almost two years in near seclusion in a simple hut in the woods near Walden Pond in Massachusetts, so of course he would not like to be crowded on a cushion with others.   
Personally, we would like a pumpkin large enough for two, with a view of some of the many wonderful activities occurring around town this fall. Before you know it, we will happily be in the scramble of the holidays and all of the fun activities associated with them. For now, we are going to take a walk around Tod's Point or through the woods at the Babcock Preserve and enjoy the scenery. We are going to fall into autumn like we used to fall in the pile of leaves when we were kids; with laughter, and holding someone's hand.