September 5, 2016
Free college essay seminar offered at Arch Street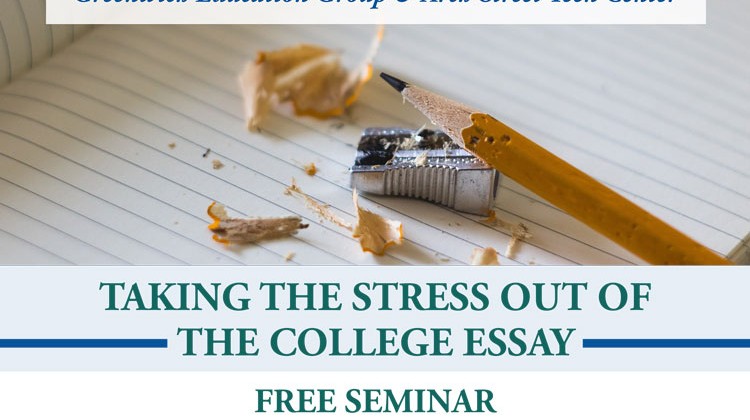 The college essay is a stressful requirement for students and parent; however, it doesn't have to be that way. With college application due dates beginning Nov. 1, there is still time to craft an essay in an organized and stress-free manner.
To help both students and parents with this college admissions rite of passage, Greenwich Education Group, in partnership with Arch Street Teen Center of Greenwich, will hold a free seminar entitled "Taking the Stress Out of the College Essay" on Wednesday, Sept. 14 at 10 a.m. and 7 p.m. at the Arch Street Greenwich Teen Center, 100 Arch St. Each session will be approximate 90 minutes and will include a question and answer session. Arch Street is a drug and alcohol free center offering programs for 6th through 12th graders, as well as special speaker events for the parent community.
The essay offers students a chance to grab the attention of college admissions officers and show what makes them unique. It may be a student's only chance to show colleges what will make him an important addition to their student bodies. Rather than becoming overwhelmed by this part of the application process, students can utilize a well-structured approach to effectively put forth their best selves.
The seminar will cover a range of topics, including choosing the most appropriate prompt questions on the Common Application as well as supplemental essay, selecting the right topics, using the right tone, style and approach, organizing the drafts and final versions, and avoiding common mistakes.
For more information, visit greenwichedgroup.com and archstreet.org
Tags:
Arch Street Teen Center
,
college essay seminar
,
greenwich
,
Greenwich Education Group