July 20, 2016
Stamford Downs Greenwich Senior Cannons 1-0 in Regionals G1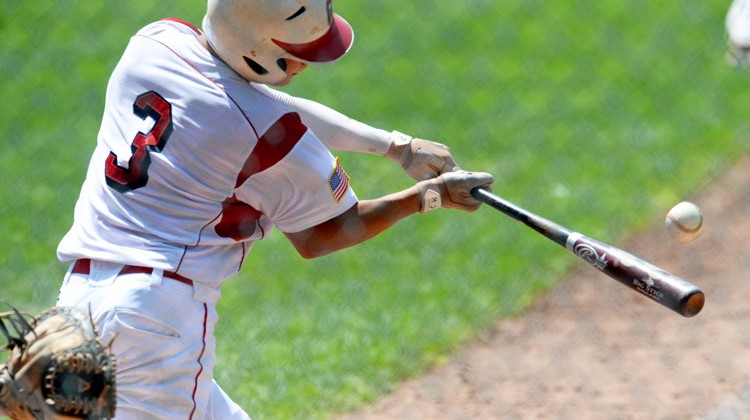 The first game of the State Regional series between Greenwich and Stamford senior legion proved to be a pitchers' duel, as the Cannons fell victim to Pete Horn's complete game shutout six-hit performance in a 1-0 battle at Cubeta Stadium.
The game's lone run came in the bottom of the first inning when Tyler Serricchio slapped an RBI single, putting Stamford up by a run and ultimately a game in the three-game series.
All eyes were on the pitching mound, as Horn and Greenwich's Trystan Sarcone dueled it out, only allowing five hits each.
If there was ever a hiccup from either side, it may have been the first batter Sarcone saw on the day.
After having Stamford's leadoff hitter, Shawn Urbano, down 0-2 in the count, a pitch came off Sarcone's grip and hit Urbano in the back — putting the first and only run scorer of the day on base right off the bat.
"In the first inning, we had their leadoff hitter down," Cannons head coach Mike Abate said. "We hit him and he got on base. That run was the difference in the game."
Sarcone was able to pitch out of a first inning bases loaded jam, and from there both kept the other team scoreless despite opportunities for both sides to drive in multiple runs.
"Trystan really showed me something today," Abate said. "He battled his butt off. He threw a great game and gave us every opportunity to come back in that final inning."
The Cannons had opportunities to put runs on the board in the top of the third, fifth and seventh innings, but stellar defense and shutout pitching kept Greenwich off the scoreboard heading into game two set for tomorrow at Cubeta Stadium.
Eric Mini's shot down the left field line in the third inning was robbed of a base hit when Telly Colarossi made a diving play with two Greenwich runners on base.
Ryan King's double in the fifth inning set up an RBI situation for leadoff hitter Alex Loparco, but it was Colarossi again for Stamford coming up with a perfect throw from left field to home plate, tagging out King and keeping the shutout alive.
Greenwich's final opportunity to come back from the shortest of deficits started with a Kevin Woodring standup double. Aaron Schur would reach base on a dropped third strike call, putting runners on the corners with one out.
But Stamford's Horn turned in his sixth strikeout of the game and got the final batter to ground out to secure an advantage heading into Thursday.
"Games are going to be this way when both teams throw strikes and play defense." Abate said. "The game could have gone either way and their left fielder made a great diving play. All playoff games with two great teams are going to end up something like that."
Colin Kelly and Michael Genaro both hit singles in a pair of 1-for-3 plate appearances at the plate. Mark Sunoo added a third inning single. John Adimari came in relief for one out and recorded a strikeout with the bases loaded in the top of the seventh inning. 
Game two will start at 3:30 pm tomorrow with Game three, if necessary, starting at 6:00 pm.
Tags:
American Legion baseball
,
ctalbb
,
ctbase
,
Greenwich Cannons
,
Stamford Senior Legion