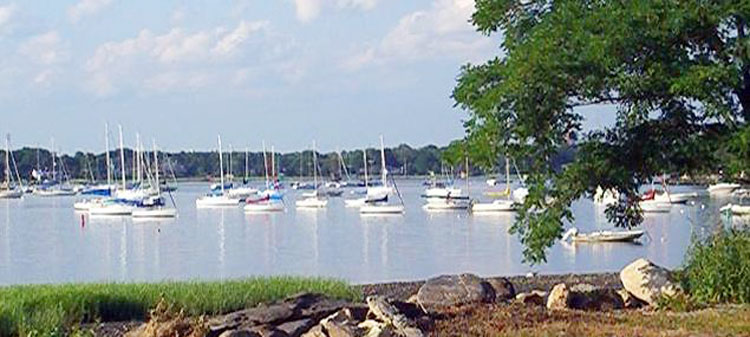 This year, as a continuing sponsor of the town's annual Experience the Sound event, the Greenwich Historical Society is teaming up with the Greenwich Point Conservancy and Old Greenwich Yacht Club to host a historical boat tour of the waters off Greenwich Point on Sunday, June 26. Taking a new tack in honor of its exhibition "Close to the Wind: Our Maritime History," the Historical Society is offering lucky guests a chance to test their sea legs during this 45-minute cruise.
Each of the two tours, scheduled at 9 and 10 a.m., is limited to 11 passengers, so reservations must be made prior to the event and will be confirmed the day before. Participants will meet at the dock at Old Greenwich Yacht Club and are advised to dress appropriately for the weather, wear boat shoes or other footwear with soft, non-marking soles and apply sunscreen. Water will be provided.
The Historical Society will also host a booth at Innis Arden Cottage from 1 to 4 p.m. featuring a fun, family craft project involving the design of your very own nautical flag.
Admission is free but advance reservations are required. Call 203-869-6899, ext.10.